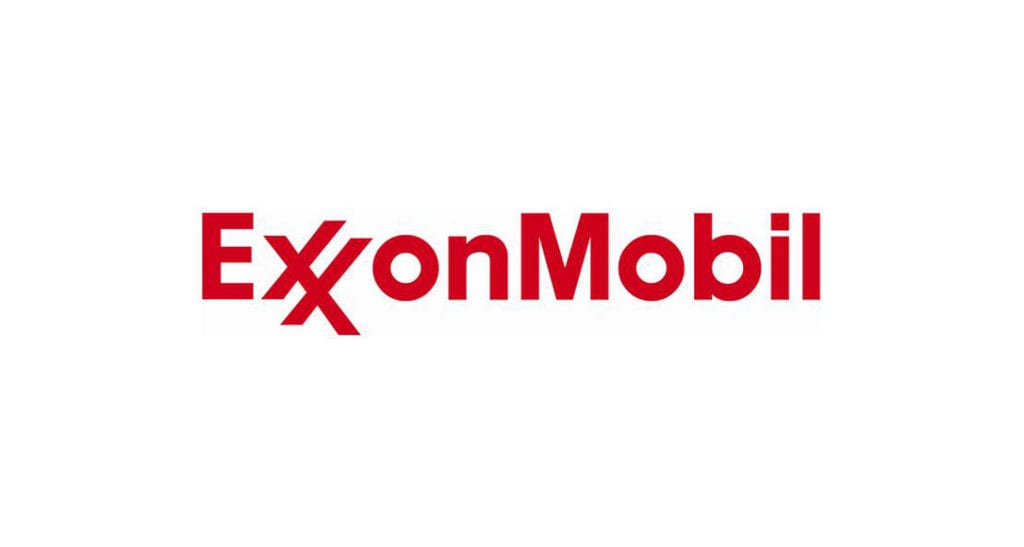 Headquarters

801 – 7th Avenue S.W.
Calgary, Alberta, Canada
T2P 3P7
(403) 699-4000
Website: www.nexencnoocltd.com
Nexen Petroleum is a Canadian oil and gas company based in Calgary Alberta, Canada and on the 25 February 2013 became a wholly owned subsidiary of Hong Kong based CNOOC Limited. Founded in 1969 as Canadian Occidental Petroleum Ltd (CanOxy) it was 80% owned by Occidental Petroleum, an oil company based in Los Angeles and was fairly Canadian Oriented. Their early success in Canada fueled the company's first discovery in Yemen 1990. It was a bold move that tripled their proved plus probable reserves and exceeded expectations by yielding more than a billion barrels of oil. During the 1980s and 1990s they increased their international holdings, In the Gulf of Mexico, Yemen and then the North Sea. Today they operate mainly in Canada, the UK North Sea, the United States and off-shore West Africa. CanOxy was renamed Nexen Inc. in 2000 and they embarked on their next growth phase by investing in the Buzzard offshore facility in the UK North Sea and our Long Lake oil sands operation. A new chapter in their history began when CNOOC Limited acquired Nexen Inc. in a US$15.1-billion transaction. Calgary was established as CNOOC Limited's head office for its North and Central American operations. Nexen has three principle businesses: Conventional oil and gas, oil sands and shale gas/oil. In November 2014 Nexen Petroleum acquired 25 per cent equity in the Stabroek License off shore Guyana and in May 2015 an announcement of a significant oil discovery was done by operating partner Exxon Mobil. In the year 2015 they were the winner of the oil and gas UK award (Business Innovation – Large enterprise)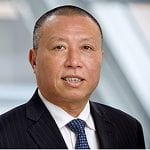 Fang Zhi was appointed CEO of Nexen in April 2014. As an active member of the Integration Steering Committee during the CNOOC – Nexen transaction, Fang developed a solid understanding of Nexen's organization which allows for superior collaboration between our Beijing and North American headquarters.
Over his 30-year career, Fang has gained significant operational and technical experience by holding positions of increasing responsibility within CNOOC. Much of his career as leader has been spent at CNOOC International, a subsidiary of CNOOC Limited which oversees all non-domestic exploration and production activity including assets in Africa, the Americas and Australia. Other roles have included General Manager of CNOOC China Limited Shenzhen Branch, the President of CNOOC Southeast Asia Ltd., the Vice President of CNOOC Limited, and General Manager of International Cooperation Department of CNOOC Limited.
Fang received his MBA from the University of Birmingham in the UK and is a professor-level senior engineer, with more than 15 years of dedicated reservoir engineering experience.
---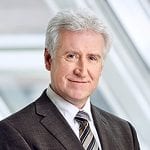 Senior Vice President, Global Exploration and International Developments
Patrick McVeigh joined Nexen as Vice President, Global Exploration in November 2013. In his role, Patrick works closely with our parent company, CNOOC Limited, to develop and implement the company's global exploration strategy – the primary driver for future growth. He also leads the Nexen Global Exploration (GE) team in delivering commercial discoveries in the areas where Nexen, a wholly-owned subsidiary of CNOOC Limited are delegated responsibility for discovering, and appraising, new energy developments. In addition, Patrick is responsible for Nexen's Nigeria and Colombia assets.
Patrick is a seasoned exploration leader with over 30 years of experience in the energy industry and has worked in various locations around the world. Prior to joining Nexen, he was the head of commercial activities for Shell at the company's headquarters in The Hague. Previously, he was Vice President and General Manager, Exploration & Local Senior Upstream Representative for Shell China in Beijing; a role which allowed him to collaborate closely with CNOOC Limited as well as other Chinese energy companies. While in that position, Patrick significantly grew Shell's unconventional business in that country, amassing a team of over 300 people across multiple offices and establishing the company as an upstream leader.
In addition to Asia and Europe, Patrick has also worked in the Middle East as well as West Africa where he led Shell's deepwater exploration portfolio in Nigeria.
Patrick holds his Bachelor of Science (Hons) from the London University in Geology as well as his Masters of Science in Interpretation Geophysics, also from the London University.
Articles about Nexen Petroleum