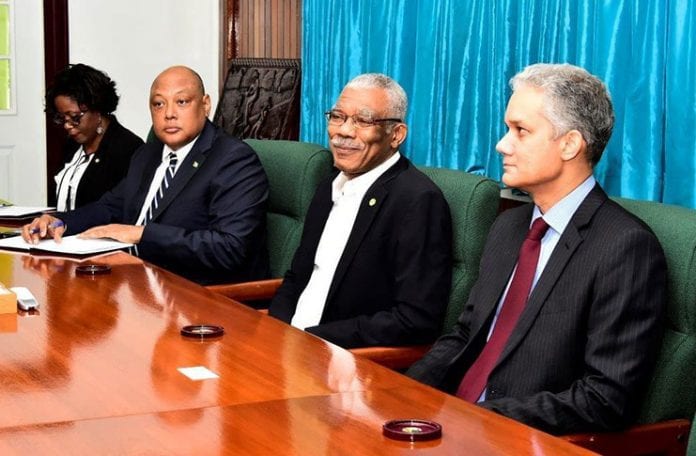 Petroleum Advisor to Guyana's President, Dr. Jan Mangal, says the South American country's government needs to take firm steps towards "opening the doors" to professionals as part of a policy to attract skills which are badly needed in the emerging oil and gas industry.
"The Government really needs to bite the bullet and pay for oil and gas professionals to come in and I know traditionally here there is a reluctance to do that because it is difficult when you look at what expatriates earn as compared to locals, it is ridiculous, but that is how the industry works," he told reporters last week during an interview.
He made reference to ExxonMobil and all the other big players in the industry which have a multitude of professionals on their payroll.
He added, "So if we (Guyana) only want to have one or two people, we will lose out, Guyana needs to really boost its capacity in the sector."
Mangal said this can also help to stimulate growth in the economy. "We need to open the doors not necessarily to Trinidadians but whoever wants to come if they are skilled and if they can add value they should be allowed in because the brain-drain has really affected Guyana negatively," he stated.
He noted that successful countries around the world, such as the US, Canada, Australia, Cayman Islands and other small territories in the Caribbean are prosperous because they have policies on open migration. "So if Guyana wants to keep its doors close it won't help Guyana," Dr. Mangal said.
The Presidential Advisor has come in for criticism based on his recent comments, with former Minister of Natural Resources in Guyana, Robert Persaud, calling the move to publicly articulate such views as "disingenuous."