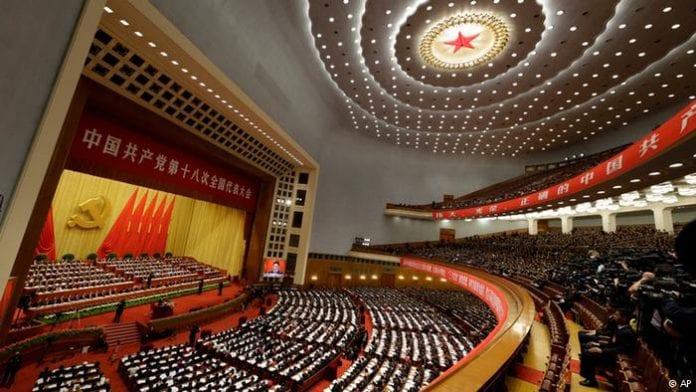 As the 19th National Congress of the Communist Party of China (CPC) kicked off Wednesday, it has drawn great attention and expectations from across the world.
The over 2,200 delegates attending the five-yearly national congress on behalf of more than 89 million CPC members will elect a new central committee and anti-graft body and draw a new blueprint for development of the world's largest developing country for the next five years and beyond.
The meeting has great significance not only for the CPC and China, but also for the world, as China is enjoying increasing global influence.
"The significance for us outside China are the decisions that will be made by the conference as they may have a global impact," Ken Ogembo, an economics lecturer at Kenya's Kenyatta University, told Xinhua. "The role of China in global affairs has grown much more that the world will be watching."
Amid a slow recovery of the global economy, a rise of protectionism and isolationism as well as other challenges such as terrorism, China serves as a stabilizer of the world economy and a responsible player that embraces win-win cooperation in global affairs.
"China's stability is very important for the world; after all China has become the driving force of global economic development," Ronnie Lins, director of the China-Brazil Center for Research and Business, told Xinhua.
In its latest report, the International Monetary Fund raised its forecast for the global economy. One important reason is the stronger-than-expected performance of the Chinese economy in the first half of 2017 and the Chinese government's continuous policy support.
China has the 14th highest reserves of crude oil in the world with an estimated 24.6 billion barrels of recoverable resource.