Eco Atlantic is an oil and gas exploration company focused on the acquisition and development of unique upstream petroleum opportunities around the world. The Company's objective is to identify technically merited prospective new and developing projects in frontier areas requiring low cost entry. In Namibia through wholly owned subsidiaries, the Company currently holds interests, some carried by Tullow Oil and Azinam, in four offshore petroleum licenses covering more than 32,000 square kilometers in the Walvis and Lüderitz Basins, in close proximity to major blocks controlled by Repsol and Tullow Oil. In Guyana, Eco Atlantic holds an interest in the 1,800 square kilometer Orinduik offshore block in close proximity to the Exxon Mobil Corporation's recently announced "Liza" discovery holding multi million barrels of oil. Eco Atlantic enjoys strong local presence in the countries in which it operates and has a longstanding relationship with the energy and oil and gas sectors throughout Africa and other maturing exploration plays internationally. Eco Atlantic Oil and Gas is an international oil and gas exploration and development company, focused on the identification, acquisition and development of upstream petroleum opportunities in politically stable and technically de-risked jurisdictions around the world. The Company is listed on the Toronto Stock Exchange (TSX-V) and AIM and has a strategic portfolio of offshore projects in Guyana (South America) and Namibia (Africa). In partnership with Tullow Oil, Eco Atlantic holds a 40% working interest in the 1800 km2 Orinduik offshore block in the shallow water of the prospective Guyana-Suriname basin.  Notably, the licence area is adjacent and updip to ExxonMobil's world class Liza discoveries where recoverable resources could be c.1.4 Billion barrels and field development planning has begun in earnest. In offshore Namibia, Eco Atlantic operates and is the major interest owner of four prospective licence blocks in the Walvis Basin; Sharon, Cooper, Guy and Tamar. It is estimated that 25 billion barrels of prospective resources could be held within this licence area. The Walvis Basin is a proven petroleum system and Eco Atlantic is working in partnership with Tullow Oil, NAMCOR and AziNam on projects in the region. Eco Atlantic comprises a qualified and experienced management team, whose skills are utilised to operate the offshore licences. When a licence is acquired, Eco looks to bring on board a reputable and globally recognised oil and gas partner to assist with the development and operating of the licence block. In addition, Eco Atlantic's Board and Management team fully understand the assets and the countries in which it operates, which leads to the development of successful relations with local governments and with other oil and gas companies operating in the region.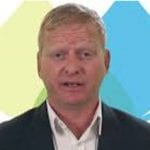 Mr. Holzman has 12 years of experience in the mining and energy resource sectors throughout Africa. Prior to co-founding Eco Oil and Gas Ltd, Mr. Holzman was a co-founder of GP Minerals Limited, a private resource investment and development company, and, between 2003 and 2006, was the Managing Director, Middle East of Bombardier Transportation, the rail equipment division of Bombardier Inc. Before this, Mr. Holzman held a variety of strategic consultancy roles, including co-founding political consultancy, GCS Issue Management Ltd.
Mr. Holzman has a B.A. in Business Management and Finance and an L.L.B in Israeli and International Law from IDC Herzilya. He also has an MBA from The Arison School of Business.
[td_block_7 custom_title="Articles about CGX Energy Inc." tag_slug="cgx, CGX Energy, CGX Energy Inc" limit="10″]