Headquarters
365 Bay Street| Suite 400
Toronto|Ontario|Canada
M5H 2V1
Tele No.: 705.888.2756
JHI Associates Inc. is an oil and gas exploration company focused on frontier exploration and their mandate is to become a leading junior exploration company testing the emerging Atlantic margin play in the Guyana – Suriname basin. They are focused on opportunities offshore Guyana anchored by the Canje Block. JHI was founded in 2014 by a highly dedicated, successful team with expertise in finding, financing and developing offshore plays. The management team is made up of John Cullen (Director), Frederick Cedoz (President & Director) and Richard Boyce (Executive Vice President & Director). They currently hold 40% interest with co-venture partners Esso and Mid-Atlantic Oil and Gas Inc. in the Canje Block.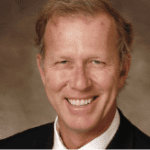 Mr. Cullen is a co-founder of JHI Associates. He has 30 years' experience in public company financing, corporate / capital structuring and management. Following 15 years in the Canadian investment brokerage industry, including 10 years with Nesbitt Burns, Mr. Cullen has founded a number of public companies in the international resource sector.
---
In addition to being a co-founder of JHI, Mr. Cedoz is an internationally recognized expert on the impact of geopolitics on the global energy market. He has over 15 years of experience in identifying and financing oil and gas projects in the United States, Western Canada and West Africa. In addition, Mr. Cedoz has also been an advisor to heads of state, foreign government agencies, financial institutions and energy service companies around the world on energy policy and investment opportunities including development of fiscal regimes to attract direct foreign investment in the resource sector and how to use royalty income to create multi-generational economic development opportunities for host governments. He has a B.A. (cum laude) in History & Political Science from the University of Dayton and a law degree from The Catholic University of America in Washington, DC.
[td_block_7 custom_title="Articles about JHI Associates Inc" separator="" tag_slug="JHI Associates Inc, JHI Associates " limit="10″ tdc_css=""]