Experts in the oil and gas industry believe that more oil could be discovered closer to Guyana's shoreline in the coming years with one official saying that the hydrocarbon resources found at the Stabroek block so far is just the tip of the iceberg.
Trinidad and Tobago's former Minister of Energy, Kevin Ramnarine had said back in 2017 that the principle of the "Creaming Curve" points to this notion.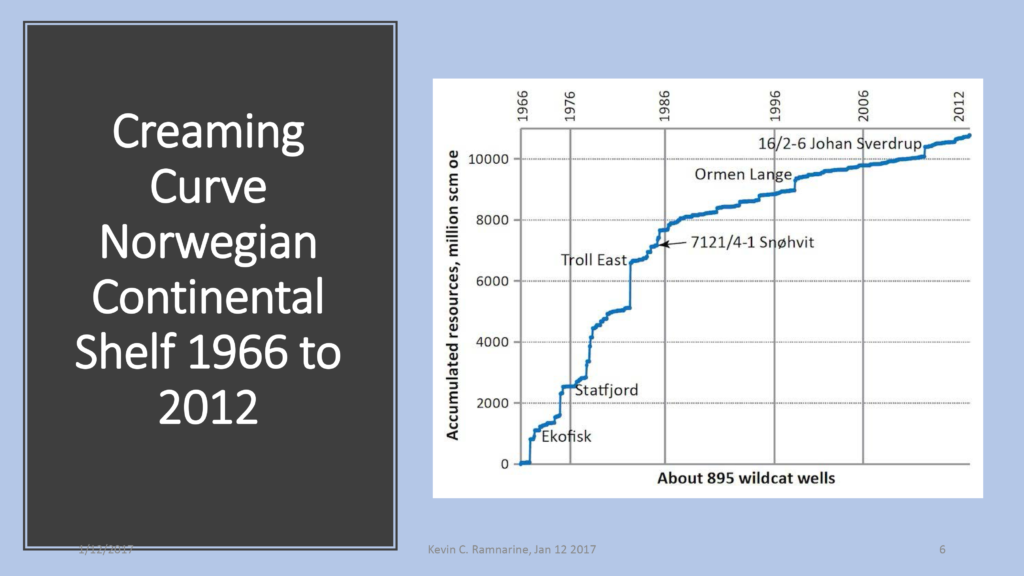 Creaming curves measure incremental production from wells in the order in which they are drilled. Various production metrics can be used such as peak rate, six month cumulative oil, and twelve month cumulative oil. If a creaming curve has a 45 degree trajectory, each new well produces the same peak month production as the previous well did. A steeper trajectory indicates new wells are adding increasingly greater peak month production.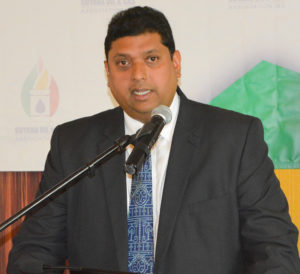 "If we believe in the creaming curve…we know that Guyana will find more and more oil and we begin to find more and more oil closer and closer to the shoreline. So it is very possible that Guyana will have industries on the land to process that oil," Ramnarine had said.
The former minister pointed out that Guyanese will benefit more if industries are established in the country to go downstream of oil and gas.
The oil and gas industry is usually divided into three major sectors: upstream, midstream and downstream. The downstream sector commonly refers to the refining of petroleum crude oil and the processing and purifying of raw natural gas, as well as the marketing and distribution of products derived from crude oil and natural gas. The downstream sector reaches consumers through products such as gasoline or petrol, kerosene, jet fuel, diesel oil, heating oil, fuel oils, lubricants, waxes, asphalt, natural gas, and liquefied petroleum gas (LPG) as well as hundreds of petrochemicals.
Ramnarine's comments echo that of Canadian oil and gas expert, Rob Strong, who had said he is confident that several more significant oil discoveries will be made in Guyana following the Liza discovery.
Since that time, ExxonMobil, operator at the Stabroek block, has made 18 discoveries amounting to approximately 9 billion barrels of oil equivalent resources.
Industry analysts have said Guyana's exploration potential remains significant with multiple prospects remaining at Stabroek and other blocks offshore the South American country.