The approval of Guyana's third Stabroek Block development – Payara – in 2020 was a significant step forward, with one research and intelligence firm calling it one of the brightest lights in oil's dark year. It came at a time when investments in greenfield projects dropped to its lowest in 30 years – a direct result of the COVID-19 pandemic. Sanctioned by ExxonMobil and its Stabroek Block partners, the development is moving full steam ahead. 
Here is all you need to know about Payara:
The Payara field development is located 200 kilometres off the coast of Guyana. The water depth in the area is approximately 2,000 metres.
The field was discovered on January 2017 when Payara-1 encountered net oil pay of more than 29 metres in sandstone reservoirs. It was the second oil discovery in the Stabroek block.
The resource base for the Payara field is estimated to be 600 million barrels of oil equivalent (Mboe).
The project partners reached a final investment decision (FID) on the project in September 2020 after the field development plan (FDP) was approved by the government of Guyana.
With 10 drill centers, the project will develop the Payara and Pacora fields.
There are 41 wells planned, including 20 for production, and 21 water and gas injection wells.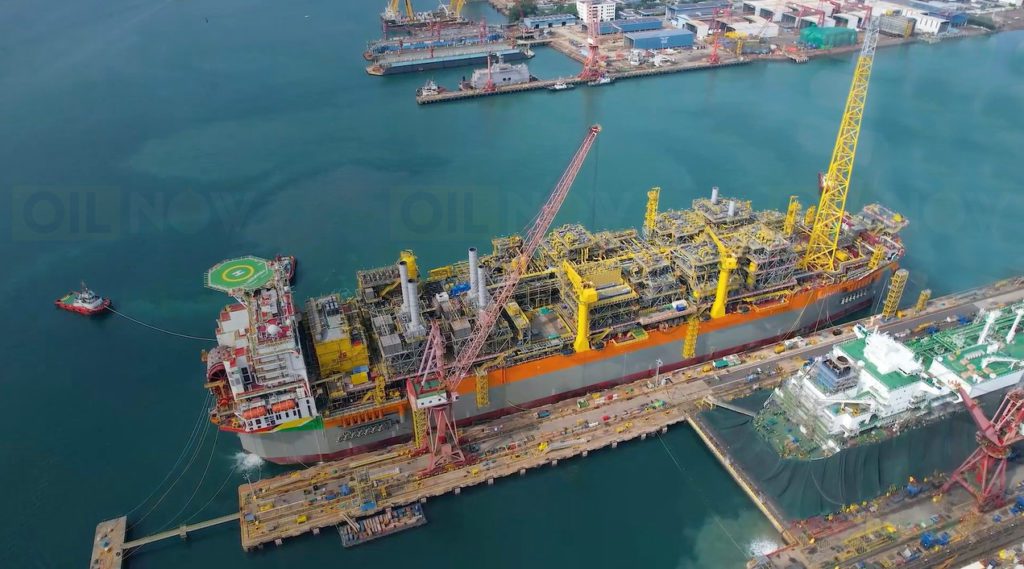 The Payara development plan includes a floating production, storage and offloading (FPSO) vessel, named Prosperity. The vessel recently arrived in the Stabroek Block.
Start-up is slated for late 2023, ahead of the initial start-up timeline of 2024.
The design of the Prosperity FPSO is based on SBM Offshore's Fast4Ward programme.
Moored in 1,900m-deep waters, the FPSO has a processing capacity of 220,000 barrels per day (bpd), along with an associated gas treatment capacity of 400 cubic feet (mcf) a day, and a water injection capacity of 250,000 bpd.
It has a crude oil storage capacity of approximately two million barrels.