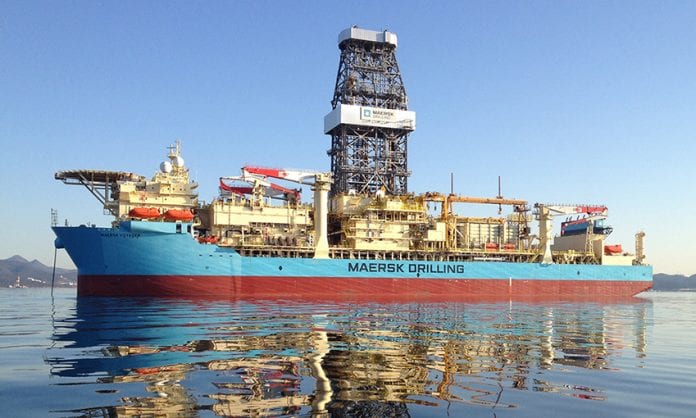 Maersk Drilling has reportedly won a four-year contract with Guyana's Orinduik and Kanuku Blocks licensee; Tullow Oil, for use of the ultra-deepwater drillship Maersk Venturer offshore Ghana.
The contract, signed with the Danish drilling rig operator in December 2017, is expected to start in February and will cover development drilling on the Jubilee and TEN fields. It is reported that the 2014-built drillship is now being mobilised to Ghana for the job having been idle since completing drilling last June of the Raya-1 wildcat off Uruguay for French company Total.
While the value of the contract has not been disclosed, it is estimated that deepwater drill ships working off West Africa command a day rate of up to $200,000.
"Local growth and local resource development are key elements in our business activities in Ghana. After more than 2.5 years of operation in Ghana with Maersk Voyager, Maersk Drilling now operates with over 50 percent local staff and a wide network of local suppliers. We are very proud to work in Ghana and appreciate the opportunity to make use of the ever increasing capabilities within the Ghanaian indigenous sector," Lars Ostergaard, Chief Commercial Officer of Maersk Drilling is quoted as saying.
Tullow has two offshore licenses in Guyana covering 8,301 km of acreage in the Kanuku and Orinduik Blocks. In the second quarter of 2013, Tullow reached an agreement with Repsol to secure a 30% interest in the newly defined Kanuku Block and in early 2016, Tullow was awarded a 60% operating interest in the Orinduik license with the other operators being Total and Eco-Atlantic. Following the conclusion of 3D seismic acquisition in September 2017, Tullow is currently in the early stages of processing the data acquired with a view to determining prospects for future potential drilling.