Fourteen Guyanese will soon be undergoing rigorous training in Trinidad and Tobago to acquire skills for the oil and gas industry, after which they will be deployed on a number of offshore projects.
This initiative is the start of what the JSL International Group of Companies says is a long term endeavor that will see more Guyanese being trained and equipped to provide services in the industry. Most importantly, emphasis is being placed on continuously developing skills, so that eventually, these Guyanese workers will be capable of providing services at the highest levels.
JSL specializes in the provision of manpower resources and a number of other services in the oil and gas industry, which include; catering, shore base logistics, husbandry, technical project mobilization and support, and other complimentary services. The Houston, Texas based company has been operating in Guyana since 2011 and has supported a number of the exploratory drilling campaigns that were being conducted offshore the South American country at the time.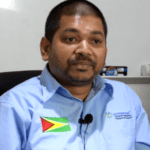 "We would have provided Guyanese personnel to support both the Atwood Beacon drilling for Repsol, in addition to the Ocean Saratoga that would have been drilling for CGX Resources. At that point in time we would have provided full Guyanese catering crews to support these projects," Managing Director, Javid Ramcharitar, told OilNOW during an interview on Thursday at the company's Georgetown, Guyana Head Office.
At present, the 14 Guyanese, representing the first batch, will be trained in the areas of Roustabout, Radio Operators, Motorman and Utility Hand, after which they will have opportunities to work on projects in Grenada, Trinidad & Tobago and Colombia. "Because of JSL's regional adaptability, we have been given that opportunity where we are able to provide Guyanese nationals offshore on other projects that we support within the Caribbean as well as South America," Ramcharitar pointed out.
He said JSL is currently pursuing tenders for the provision of services to companies operating offshore Guyana. The training and development of Guyanese facilitated by JSL, he said, would ensure that as the oil and gas industry expands in the country, a sufficient supply of competent and trained Guyanese nationals are available to fill these positions.
Corporate Communications Advisor, Renatha Khan, said JSL has full confidence in the team of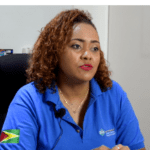 trainees and fully expects them to do both the company, and Guyana proud. "We are confident…we've chosen a strong team and we know that we will be represented well, not only as a company, but as Guyanese as a whole, and we look forward here as the Admin team…to support these men as they go along…," she said.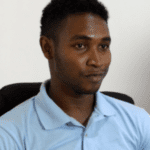 OilNOW also spoke with three of the men set to depart for training. Mark Anthony Bollers, a resident of Kitty, Georgetown, said he is overwhelmed to be part of this experience. "My feeling…is like an overwhelming feeling because this is a once in a lifetime opportunity…I am very, very proud and honoured to wear the banner of JSL and represent Guyana," he said.
Hugh Fanfair, from the village of Melanie, East Coast Demerara, said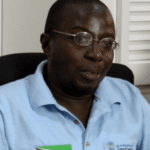 he grew up believing that oil would at some time be discovered in Guyana and he has always wanted to be part of this industry. "I've been looking for opportunities since having heard that oil was discovered and I am so happy that I've actually found a chance with JSL…I am glad that I am here today and this is just the beginning of more to come," he stated.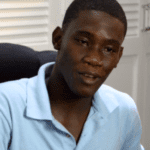 Meanwhile, Oscar Paul, resident of Trafalgar, West Coast Berbice, said he is extremely proud and excited to be joining the oil and gas industry. "I will continue to encourage young Guyanese – oil and gas is new to Guyana – to take up the challenge as well (and show) that we can go forward in managing the oil and gas industry. Guyanese are smart and Guyanese are prepared to manage that industry," he pointed out.
Established in 2008, the JSL International Group of Companies currently operates in over 12 countries with supporting operations in Trinidad and Tobago, Grenada, Suriname, Venezuela, Mexico, Colombia and Guyana. The company is ISO 9001:2008 certified and has accreditation for health, safety and environmental standards.