One hundred and fifty local suppliers in Guyana participated in a dual session on compliance held by SBM Offshore on Tuesday in Georgetown.
The sessions, facilitated by the Centre for Local Business Development, are the most recent in a series of engagements the builder of Guyana's FPSOs has been conducting over the past year.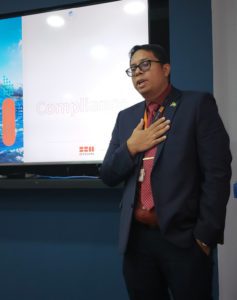 SBM Offshore's General Manager in Guyana, Martin Cheong, told participants the company is committed to supporting the development of local capacity.
"These engagements with local businesses are an important part of our operations in Guyana since it allows for us to explain our operations and systems, particularly in key areas such as compliance," Cheong said.
Explaining the compliance process in detail were Maurício Silva, SBM Offshore's Compliance and Risk Manager, and Flavia Werneck, Supply Chain Support Manager.
The presentation covered policies which the company has in place for ensuring full compliance with globally accepted standards, and avenues for employees and suppliers to use in furthering this objective.
"If you see something, speak out," Silva said, in reference to anyone who may recognise shortcomings with the compliance process. "Speaking out is the type of behavior that is welcomed and helps us to operate at the highest standards."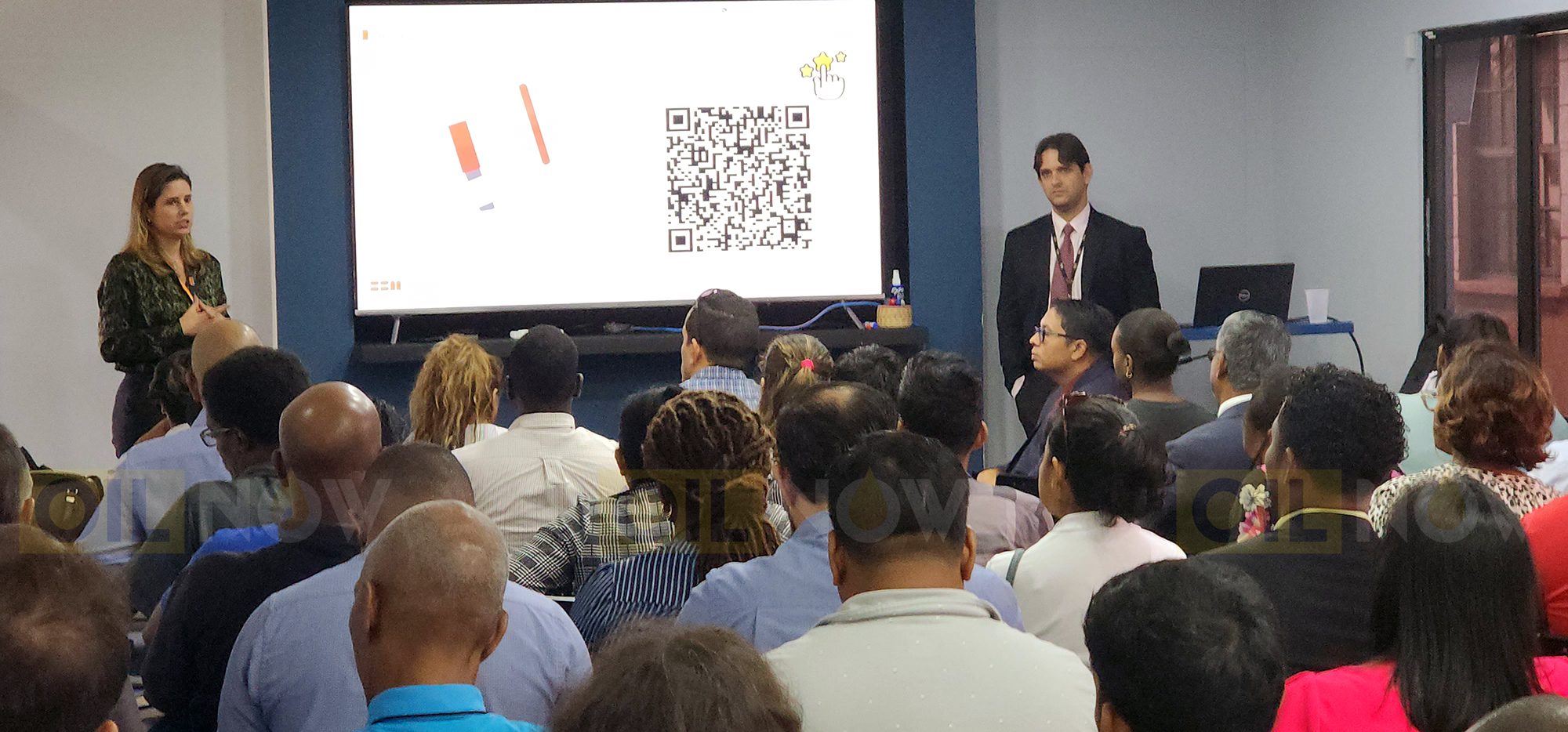 Werneck pointed out that both SBM Offshore and its suppliers have a vested interest in ensuring full compliance with company policies.
"The responsibility for maintaining quality and standards rests both with us, and the suppliers," she said. "This makes for a healthy partnership with the best outcomes."
Director of the Centre, Dr. Natasha Gaskin-Peters, said facilitating these sessions are an integral part of helping local companies build capacity.
"It is important that local companies understand not only the procurement process of these companies but also the policies and practices that guide their operations especially as it relates to Ethics and Compliance. This will enable local companies to build long lasting partnerships with these entities." Dr. Gaskin-Peters said.
SBM Offshore said it remains committed to engaging with local suppliers and aims to continue these sessions in the coming months.