Following the announcement by President Joe Biden that the United States of America would rejoin the Paris Agreement, ExxonMobil has disclosed that it not only supports this move but is working to help achieve the goals of the pact which seeks to bring global temperatures to 1.5 Degrees Celsius.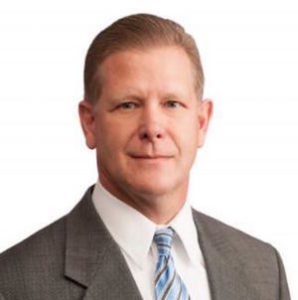 This is according to Pete Trelenberg, ExxonMobil's Director of Greenhouse Gas and Climate Change. The Exxon official reminded that the oil major recently outlined a comprehensive plan for the reduction of its emissions output for the next four years which are projected to put it on a pathway consistent with the goals of the Paris Agreement. He said the company's plans include a 15 to 20 percent reduction in greenhouse gas intensity of upstream operations compared to 2016 levels, which will be supported by a 40 to 50 percent decrease in methane intensity, and a 35 to 45 percent decrease in flaring intensity across global operations.
Trelenberg said that these efforts, which cover direct (Scope 1) and indirect (Scope 2) emissions from ExxonMobil's operated assets are expected to reduce its absolute greenhouse gas emissions by an estimated 30 percent for its upstream business and decrease its absolute flaring and methane emissions globally by 40 to 50 percent.
Further to this, Trelenberg said, "We also know that technology and innovation will play a central role in achieving the goals of the Paris Agreement. To this end, ExxonMobil has invested more than US$10 billion to research, develop and deploy lower-emission energy solutions over the past two decades." The ExxonMobil official said that the money was expended on initiatives that dealt with carbon capture and storage, innovative biofuels, hydrogen, and energy-efficient process technologies.
He explained that these solutions have resulted in highly efficient operations that have eliminated or avoided approximately 480 million tonnes of greenhouse gas emissions since 2000 – the equivalent of removing 100 million passenger vehicles off the road for a year. He said that further advances in these areas will be critical to reducing emissions and achieving the goals of the Paris Agreement.
Going forward, the Director of Greenhouse Gas said that the long-term nature of the climate change challenge requires that collective efforts are pooled while adding that ExxonMobil is committed to working with the new U.S. administration and Congress to advance cost-effective solutions to address the risks of climate change. He said too that ExxonMobil is also dedicated to ensuring that the society has access to affordable and reliable energy that is critical for economic recovery and improving lives around the world.