(The Straits Times) This year marks the 125th anniversary of ExxonMobil's presence in Singapore. Starting out in 1893 as a small trading company at Robinson Quay selling kerosene and lubricants, ExxonMobil has since become one of Singapore's largest foreign manufacturing investors, with over S$20 billion in fixed asset investments and more than 3,500 employees here.
Some key milestones on the energy firm's journey include the opening of the Mobil refinery on the Singapore mainland in 1966 shortly after Singapore's independence, followed by the Esso refinery on Pulau Ayer Chawan (now part of Jurong Island) in 1970. These two sites were integrated into a single refinery when Esso and Mobil merged in 1999 to form ExxonMobil. The Singapore Refinery is the largest refinery in ExxonMobil's global network, and is part of the company's integrated manufacturing site — also the corporation's biggest worldwide.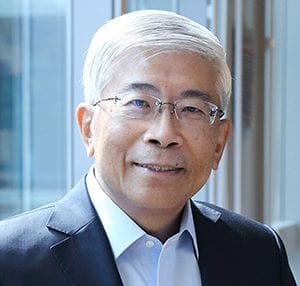 The Straits Times spoke with Mr. Gan Seow Kee, Chairman and Managing Director of ExxonMobil Asia Pacific Pte Ltd. to learn more about his outlook on the company and Singapore.
Mr. Gan has held his current position since 2014. Before that, he was head of ExxonMobil's global oil products supply and trading business based in Fairfax, Virginia, USA. In his more than 30-year career with ExxonMobil, he has held various key positions in manufacturing, planning, finance and commercial areas in Singapore and USA.
Singapore is a key area for ExxonMobil. Not only is it the marketing hub for Asia, it also has a business-friendly environment with good infrastructure in place to support business investments and growth. It also has a wide availability of skilled talent from which ExxonMobil can draw on.
The company has grown with Singapore, Mr. Gan notes.
"We invested in a refinery one year after Singapore's independence, and were one of the early petrochemical investors on Jurong Island. Today, we have our largest manufacturing site worldwide located in Singapore, and we have a significant presence on Jurong Island," he says.
The company's two most well-known brands – Esso and Mobil – have also grown with Singapore, Mr. Gan adds. ExxonMobil has the largest network of service stations in Singapore under the Esso brand, which is associated with high quality and reliability, while its Mobil 1 engine oil is not just marketed here but is now also made here. Singapore is home to the only plant in Asia to manufacture Mobil 1.
Mr. Gan is optimistic about ExxonMobil's prospects in Singapore and the region.
"The rise of the middle-class population, especially in Asia, bodes well for the growth of energy and petrochemical demand globally. From 2015 to 2040, global demand for energy is expected to increase by about 25 percent – roughly equivalent to the total energy used today in North and South America," he says."
"Over the next decade, we expect global demand for chemicals to grow nearly 45 per cent, or about 4 per cent per year, which is a faster pace than energy demand and economic growth," he adds.
This projected increase in energy and chemicals demand bodes well for ExxonMobil in Singapore, says Mr. Gan.
"By choosing to locate our largest integrated manufacturing site here, coupled with emphasis on developing a world-class workforce here and investing in technology, ExxonMobil is strategically poised to be plugged into this growth," he notes.
However, there are challenges that lie ahead. Competing export capability from the Middle East and the region is affecting the refining and petrochemicals sector in Singapore. Additionally, while the demand for energy is growing in the region, it is doing so at a lower rate than before.
Thus, ExxonMobil is focusing on higher value-added petrochemical and lubricant products. It also emphasizes running a sustainable business and being a responsible company. For instance, its recently completed cogeneration facility in Jurong improves the Singapore Refinery's energy efficiency by 4-5 per cent, and will reduce carbon dioxide emissions equal to removing 90,000 cars from Singapore roads.
ExxonMobil's long-term strategic orientation is also something that helps to set it apart.
"Having a long-term view with a focus on robust business fundamentals helps ensure that our investments are resilient to various business scenarios," says Mr. Gan.
Very importantly, the company will continue to invest in its people and in technology.
Mr. Gan says, "We are optimistic about Singapore's long term prospects and growth opportunities in the Asia Pacific region, and we intend to grow with the country and continue to provide good opportunities for our people."