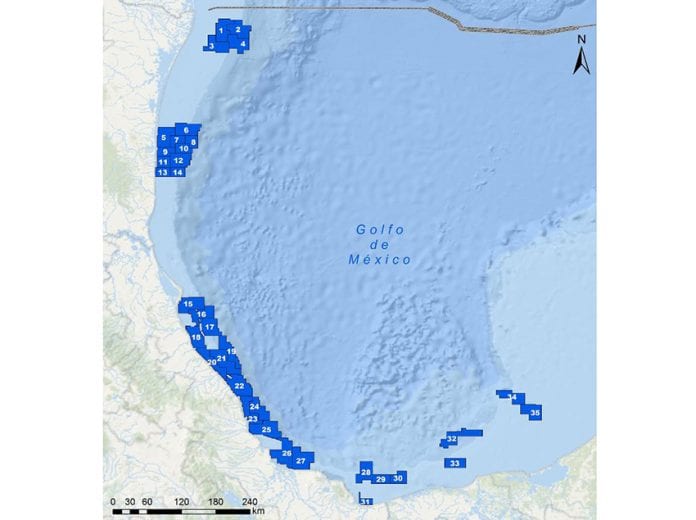 (Hart Energy) An opportunity to develop and produce oil from the Burgos, Tampico-Misantla-Veracruz and Cuencas del Sureste (Southeast) basins has attracted three dozen companies—including the U.K.'s BP, Capricorn Energy and Premier Oil—to Mexico.
Mexico's National Hydrocarbons Commission (CNH) said 36 companies from 14 countries have qualified to bid during the country's next tender. The tender will mark the start of Mexico's third round of tenders since the country decided in 2013 to open its energy sector to foreign investors.
California-headquartered Chevron is the only U.S.-based company among the bidders, which also include oil players Eni and Total along with ONGC Videsh and Mexico's Pemex among others.
The list of qualifying bidders, which comprise 14 individual companies and 22 as bidders in a consortium, will compete for rights to operate in 35 contractual areas. The shallow-water areas will be tendered as production-sharing contracts, according to the CNH.
Bids will be opened March 27.