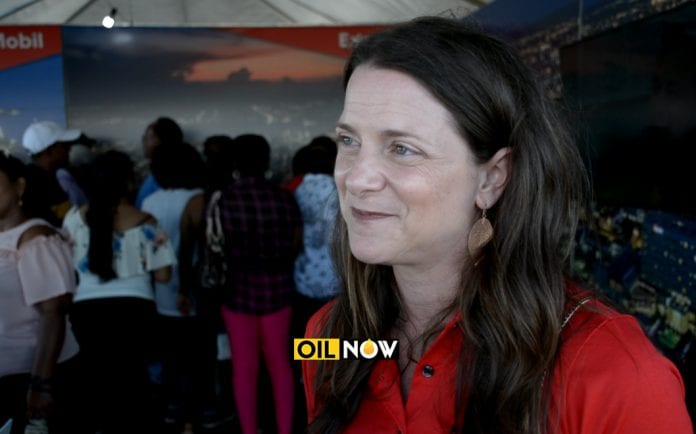 ExxonMobil Guyana says it recognizes the important role agriculture plays in the South American country and is committed to continuing efforts that would support the growth and development of the sector.
The company was a key sponsor of Uncapped Marketplace – an event held to showcase and promote agro-processors and supporting agencies – which took place on Sunday at the Guyana National Stadium on the outskirts of Georgetown.
Kimberly Brasington, Senior Director, Public and Government Affairs, explained why the oil company decided to support an agriculture-base event. "We're here to lead by example; we're here to show how important diversification is. The oil and gas industry is really exciting and there will be a lot of people who get the opportunity to be a part of it…however the backbone of the country is agriculture and so it is equally important that we continue to invest in the country in agro-processing and in agriculture to make sure that we diversify so that the country is strong as whole and not just focused on this new industry that's so exciting," she told OilNOW at the event.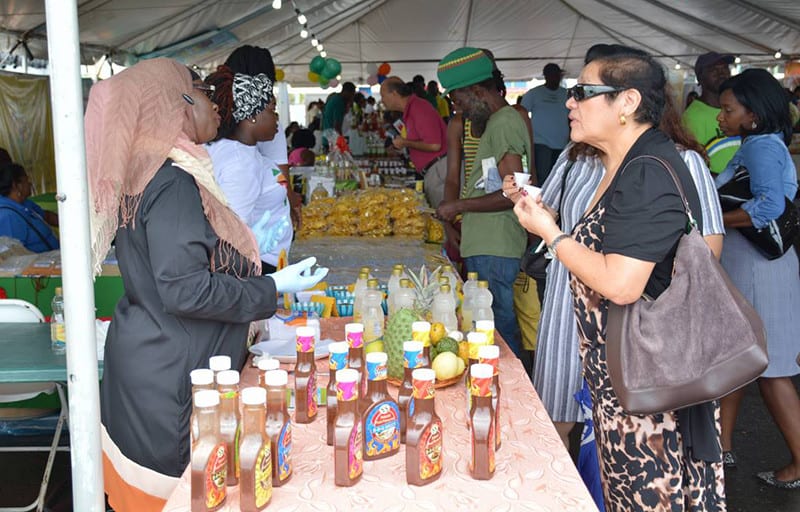 Thousands of persons visited the event which had approximately 65 agro-processors selling products and providing samples and more than 75 participants in total, inclusive of food and entertainment providers.
ExxonMobil also had a booth at the event where members of its team interacted with visitors telling them more about the company and its operations in Guyana.
Agriculture is one of the most important productive sectors of the economy and accounts for approximately one-third of the country's Gross Domestic Product (GDP) and 30% of employment.
With vast arable lands and abundant water supply, immense potential exists for this sector to further grow and develop, and continue playing a major role in Guyana's economy.
Revenue from oil production is expected to provide an opportunity for key sectors, such as agriculture, to grow and adopt new technologies that would ensure it remains viable. In Guyana, ExxonMobil already supports business development, education and science and technology.
Uncapped Marketplace was organized by the Guyana Manufacturing and Services Association (GMSA) with support from the Ministry of Business and a number of sponsors.