ExxonMobil Guyana said on Thursday it has submitted an application to the Environmental Protection Agency (EPA) for environmental authorization as part of the company's plans for a potential production concept for Liza Phase 2.
"Given we receive all the permits and approvals necessary, production start up could be expected in 2022," Kimberly Brasington, ExxonMobil's Senior Director, Public and Government Affairs in Guyana told OilNOW on Thursday.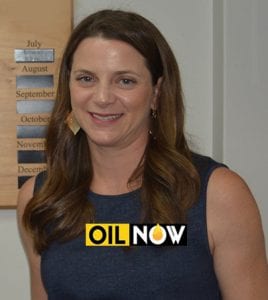 In a statement published on its official Facebook page on Thursday, the company said, "The potential concept involves a second floating, production, storage and offloading vessel (FPSO) and related subsea equipment, umbilical, risers and flowlines. The proposed development concept is similar to that of Liza phase 1."
When compared to the 17 wells being drilled for Liza Phase 1, approximately 35-40 wells may be drilled at two subsea drill centers for Phase 2, "consisting of a combination of producers and injectors to support production of oil, injection of water and reinjection of associated gas."
These subsea facilities, the oil major stated, include various types of equipment, pipelines and hardware. The subsea facilities allow the oil from the wells to be gathered and moved to the surface of the ocean for further processing by the FPSO.
The FPSO Liza Destiny, currently being built in Singapore for Liza Phase 1, will have a capacity of approximately 120,000 barrels per day.
The FPSO to be used in a potential Phase 2 will be twice as large. "The FPSO will have an estimated production capacity of approximately 190,000 to 220,000 barrels of oil per day," the company said.
ExxonMobil Affiliate Esso Exploration and Production Guyana Limited is operator and holds 45 percent interest in the Stabroek Block. Hess Guyana Exploration Ltd. holds 30 percent interest and CNOOC Nexen Petroleum Guyana Limited holds 25 percent interest.