Beefing up education institutions in preparation for oil production which is set to begin by 2020 is critical if Guyanese are to benefit from direct employment opportunities in the emerging oil and gas sector. This is the view of a Canadian consultant in the industry who believes the ripple-down effect to the country's economy could be significant as persons working on the offshore production vessel return to the mainland with money to spend.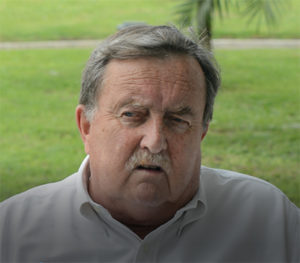 Rob Strong, President of Canadian-based Consultancy firm; Rob Strong and Associates, says training programmes in line with what is required in the industry must be developed so that Guyanese can begin from now to equip themselves with the right skills. Strong said on a recent visit to Guyana he was told by an official that it would be difficult to source even 10 certified welders locally, who are capable of working offshore.
"Government would need to institute some proper training programmes. You may have people with basic welding skills but you need more than that. You need to be certified, you need to be trained. My first message would be to beef up your educational institutions and whatever money you have, put it in so when oil production begins in 2020, if I am a drilling contractor offshore and I have to do a welding project I can come to Guyana and say I need ten welders," Strong stated.
Working offshore, the consultant added, means the pay is much better than working onshore, and ultimately the economy would benefit when workers return home to spend their earnings or invest in other business ventures.
There is concern among Guyanese that persons from neighbouring oil producing countries such as Trinidad and Tobago and Suriname, who already possess the required technical skills, may be able to secure the high-paying jobs that will be available when oil production begins. This makes the need for the early introduction of relevant training programmes for Guyanese even more crucial as 2020 nears.
Speaking to OilNOW on Monday, Chief Executive Officer of the Guyana Oil and Gas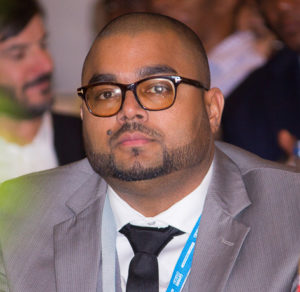 Association (GOGA), Bobby Gossai Jr., said the need for training in keeping with industry requirements is high on GOGA's agenda and the entity is already engaging stakeholders in this regard. "GOGA is currently trying to work with external institutions that can offer courses here in Guyana on two fronts; one is to work with the technical institutions through the TVET (Technical, Vocational Education and Training) Council and the other is through the University of Guyana's engineering department."
Gossai pointed out that efforts are also being made for a gap analysis to be conducted in order to determine what are the requisite skills needed for the development of the hydrocarbon sector in Guyana.
The Guyana government has also signaled its intention to play a key role in this regard and have begun taking steps to address training at the institutional level. The country's Department of the Environment (DoE) hosted a training workshop in January, in collaboration with FUGRO-McClelland Marine Geosciences Incorporated (FUGRO). The exercise was aimed at ensuring that every sector is adequately prepared for the emerging oil and gas industry.
What remains clear is that in order for Guyanese to directly benefit from oil production-related jobs, a drastic transformation in skills training would need to be undertaken. With little over three years remaining before production is set to begin, the country has little time to prepare and adjust.