Celebrations got underway in Guyana on Friday evening as the country's government and US oil major ExxonMobil along with Stabroek Block co-venturers Hess and CNOOC held a cocktail reception at the Marriott Hotel to mark the historic milestone of first oil. The government later staged a large firework display (see video below) that lit up the night sky to the delight of Guyanese who came out to witness the historic event.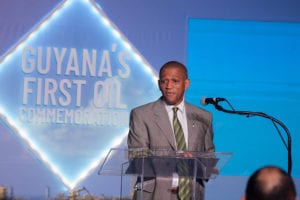 "We believe that moments like these are rare and must be celebrated. It's a time of national pride and upliftment," said Dr. Mark Bynoe, Director of the Department of Energy.
The journey to this moment and beyond, he added, requires tremendous investment of everything from everyone involved, with only the best of the best being able to achieve it.
The journey saw Guyana moving to first oil in less than five years from the first discovery at the giant Liza field announced back in 2015. This industry milestone was made possible through the commitment of a range of key players without whom it would not have been possible.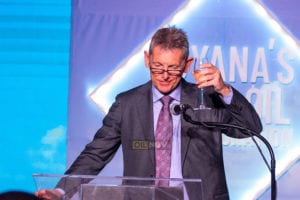 "The average time in water of this depth from discovery to first oil is nine years. This was done in five," said Liam Mallon, President of Upstream Oil and Gas at ExxonMobil.
He pointed out that the project was fast-tracked safely and under budget. "That directly benefits the partnership, and of course, directly benefits the government."
The celebration to mark the start of oil production, which got underway on December 20, 2019, coincided with the arrival of the first oil tanker to lift the first one million barrels of oil at the Stabroek Block, marking yet another milestone for the South American country.