As more oil discoveries continue to be made offshore the South American country of Guyana the commercialization of gas will become a bigger challenge.
Analyst Wood Mackenzie says lack of infrastructure and a visible marketization plan for commercializing gas which inadvertently accompanies the crude – of which 3.2 billion recoverable barrels have so far been found – means reinjection is the likely scenario in the foreseeable future.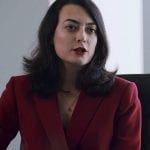 "As discoveries grow, so does the importance of the question on how gas will be evacuated from the field. And for now we assume that no gas makes it to market; it's either use for reinjection or infield use given the lack of infrastructure or visibility on marketization plans," says Elena Nikolova, Latin America Upstream Analyst.
Ms. Nikolova says there is potential for more significant oil discoveries in Guyana which would add to the volume already discovered at Stabroek Block, and in so doing, also increase the volume of natural gas.
ExxonMobil Guyana Commercial Manager, Peter Dillon, told a private sector forum on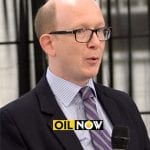 Tuesday that the primary use of natural gas from the fields at this time would be for reinjection into the reservoirs to maximize crude production. However, he said the oil company recognizes the importance of natural gas to the Guyanese economy and as such is in discussions to see if limited volumes of associated natural gas can be commercialized from Liza Phase 1.
Oil production from the Liza Phase 1 development is set to get underway by March of 2020. Already plans are underway for a Liza Phase 2 in 2022 and a third development at the Payara/Pacora fields by 2023.