Large sums of monies are being invested in bringing massive oil fields in Guyana and Brazil to development which will help to add significant volumes to South America's production output in the new decade.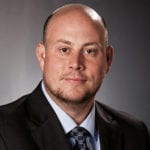 In an op-ed published on Forbes, Dan Eberhart, CEO of US-based oilfield services company, Canary LLC, said while U.S. shale has been overwhelmingly responsible for the rapid growth in non-OPEC supply over the past five years, other producers outside the cartel, mainly Brazil, Norway, Guyana and even Canada, are now poised to add substantial incremental barrels in 2020 and beyond.
"That means new volumes from rival non-OPEC producers could offset even a significant slowdown in U.S. oil production growth. And that may force OPEC and its partners, particularly Russia, to continue making painful supply cuts for the foreseeable future to keep prices from tanking," Eberhart stated.
He said while the world has long seen US shale as a disrupter to OPEC's market control, it is countries such as Brazil, Norway and Guyana that are all gearing up to deliver massive new flows of offshore oil.
"Producing regions outside of the United States will provide at least half of non-OPEC supply growth in 2020, which spells big problems for Saudi Arabia and its cartel allies," Eberhart pointed out.
Brazil's state-controlled Petrobras recently unveiled a five-year plan to spend $76 billion from 2020-2024 to grow output by nearly 30 percent to 3.5 million barrels of oil equivalent a day by 2024 while international oil companies keep racking up new finds offshore Guyana. To date a total of 18 discoveries have been made off the country's coast, 15 of which have been made by US oil major ExxonMobil at the prolific Stabroek Block. Tullow and its partners have made discoveries at the Joe, Jethro and Carapa wells, although the first two were heavy oil and the last likely not large enough to warrant development.
Guyana attained first oil on December 20, 2019 at the 120,000 bpd Liza Phase 1 Development and ExxonMobil has said production from multiple developments at Stabroek is expected to hit 750,000 bpd by 2025.
"Neither Brazil nor Guyana is a "flash in the pan" producer. Real money is being invested in bringing these massive offshore reserves — where breakeven costs are resilient and typically below $40 a barrel — to the market over the coming decade," Eberhart said.
Norway-based Rystad Energy has said energy projects that need oil prices above $60 per barrel in order to breakeven risk being uncommercial going forward. As the world transitions to a less carbon intensive future, Rystad Energy forecasts that the global inventory of already discovered oil fields with a breakeven oil price of below $60 Brent (real) is sufficient to meet demand growth and offset declines from maturing fields until around 2027. From that point on, however, additional volumes from not-yet-discovered fields will be needed in order to meet total liquids demand.
IHS Markit said in a recent report that when fields within the Stabroek Block offshore Guyana are compared on an oil price breakeven metric, all the fields lie within a wide range of US$25/bbl to US$62.5/bbl. The breakeven price estimate using IHS Markit's valuation for the Liza field is US$26.78/bbl and for the next best, the Snoek field, is US$29.92/bbl.