As the Guyana government and the Stabroek Block co-venturers move forward to develop the Gas-to-Energy project, costs could exceed US$2 billion. This is based on the sum of cost estimates for the onshore plants and the pipeline. ExxonMobil estimates a US$1.3 billion cost for the pipeline, and government recently received bids topping out at US$898 million for the construction of the onshore facility. Costs will also be incurred for firms to provide advisory and supervisory services.
With massive benefits expected from this project, it will be among the largest investments made in Guyana's history.
Former Chief Economist for the Caribbean Development Bank, Dr. Justin Ram, said this project will be so transformative that even if it costs US$2 billion it will be worth it.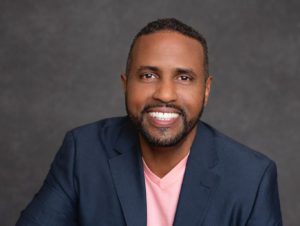 "I would even go bold enough to say that even if this project was to cost US$2 billion, it will be worth it. Because the Guyanese economy, it will be growing so much… When you look back at this in 10 years, you'll say… 'Why were we even discussing this…?'" Ram said at a public presentation in Georgetown earlier this year.
Price tag for Guyana's gas-to-energy project not exorbitant, economist says
The project will consist of a pipeline that will transport gas from the offshore Liza field to the Wales Development Zone (WDZ) on the West Bank of Demerara. The construction of the pipeline and associated facilities is ExxonMobil's responsibility. The company's US$1.3 billion cost estimate was indicated in a submission to the Environmental Protection Agency.
The government is responsible for the construction of an integrated 300 megawatts (MW) power plant and natural gas liquids (NGL) facility to process the gas at the WDZ. Government received bids at the National Procurement and Tender Administration Board (NPTAB) on Tuesday from five companies.
The highest bid was made by Lindsayca Inc. & CH4 Guyana Inc. at US$898,764,244, and the lowest by China Energy Int'l Gr. Co. Ltd at US$466,649,772. Other bids were made to the tune of US$549,088,000 by Guycan Consortium, US$696,001,776 by China Machinery Engineering Inc., and US$703,652,256 by Power China Int'l Group Ltd.
Guyana's Vice President Dr. Bharrat Jagdeo had said the government hoped bids would come in the US$550 million-US$700 million range.
The government also received bids for consulting services for local and commercial advisory services and negotiation support for the integrated facility. Bids were made by Mayer Brown Slanhope, CMS Cameran McKenna Naberoo Olswang LLP, Keen Miller LLP, Callendar Law Firm PLLC, Dentons Europe, and a joint venture between Squire Patton Boggs UK and Bay Phase Oil & Gas Consultants. Last week, nine bidders tossed their hats in the ring to provide supervisory services for the construction of the facility.
Guyana's Vice President Dr. Bharrat Jagdeo says the Gas-to-Energy power plant must be in place by 2024, but that the Natural Gas Liquids (NGL) facility may not be completed by then. He said it could come until 2025 because it is "a bit more complex".