US marine transportation service provider, Edison Chouest Offshore, through its local affiliate G-Boats (Guyana) Inc, has set ambitious targets for the employment of Guyanese to staff their in-country operations, with plans of moving their workforce from 73 percent local, where it currently stands, closer to 100 percent.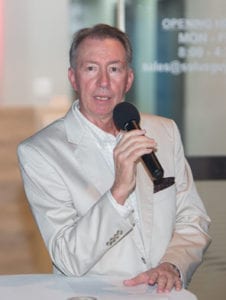 This was disclosed by the company's Business Development Officer, Daniel LaFont on Wednesday, February 3, during the virtual Guyana Supplier Forum 2021 that is currently being hosted by the Centre for Local Business Development.
Providing an update on the company's local content statistics, LaFont revealed, "We currently have, as at the end of last year, 242 Guyanese workers which makes up 73 percent of G-Boat's total workforce." The company official explained that all of the entry-level positions are filled by Guyanese.
He added that from the time a vessel arrives at port in Guyana, it is boarded by Guyanese employees on the galley and on the deck. G-Boats currently employs about 37 percent Guyanese workers for the positions in the engine room. He said there is "six percent [local employees] in wheelhouse; that's where you start getting towards your offices and there are several people that are working their way up into that position…"
"To accomplish this in less than five years, we think is a very good accomplishment and our goal is for it to be closer to 100 percent," he firmly stated.
The company is committed to the development of skills in Guyana, and in keeping with their capacity building objectives, LaFont explained that they have partnered with local agencies including MatPal Marine Institute and the Guyana Defence Force (GDF).
"We've formed some internships with MatPal Marine Institute for persons to actually work on the vessels and get some on-hand experience as to what we're doing. We've trained 41 cadets since we've started—male and female—and once they get through those programmes, then they're eligible for employment with G-Boats," he stated.
In terms of their partnership with the GDF, 43 Coast Guard officers have been fully trained. Two are being exposed to bridge training, engineering and maintenance, and various vessel drills in order to further enhance coast guard development.
G-Boats provides supply vessels and services for oil and gas companies including ExxonMobil in Guyana.