Now that Guyana is headed for a windfall with the Liza field production set to begin in 2020, it is more important than ever for the South American nation to become a part of the Extractive Industries Transparency Initiative (EITI).
Guyana has been seeking to put measures in place to attain EITI candidacy. This includes a commitment to work with civil society and companies, and establish a multi-stakeholder group to oversee the implementation of EITI. The multi-stakeholder group is required to maintain a current workplan, be fully costed and be aligned with the reporting and validation deadlines established by the EITI board.
Speaking at a capacity building symposium in Georgetown, Guyana, last Wednesday, Chair of the Trinidad and Tobago EITI Multi-Stakeholder Group Steering Committee, Victor Hart, said, "Guyana is on the cusp of a resource windfall and the people have a right to know how that resource will be exploited and how that money will be spent in their best interest." Mr. Hart is also a member of the EITI International Board.
He said that the EITI membership will empower the people of Guyana to hold local and international companies, including oil exploration companies, accountable. However, he said that for this to be achieved, Guyana will have to make considerable amendments to its laws to ensure companies participate fully in the process.
EITI is a global standard that promotes revenue transparency and accountability in the extractive sector. Companies publish what they pay and governments publish what they receive, in an EITI report.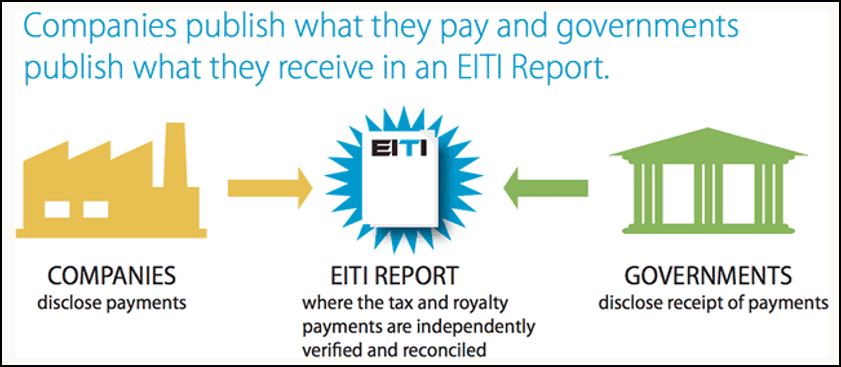 Mr. Hart urged that Guyana ensures that EITI moves beyond revenue transparency to issues such as greater collection of revenues, tax avoidance and beneficial ownership. Noting that the EITI is aimed at protecting the people's patrimony and the children's inheritance, Hart warned, "The EITI is not a panacea to solve all your problems."
Today, the EITI standard has evolved to go beyond revenue transparency to include, amongst others, corporate social payments and subnational transfers. The standard also includes recommended optional requirements that countries can choose to include in their reports.