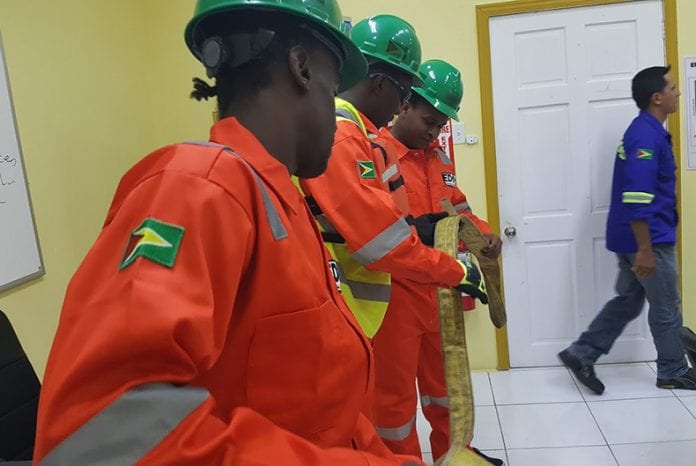 Guyana's Department of Energy (DE) says it stands firmly by the deadline of June 2019 for the finalization of a local content policy framework, which will serve to ensure the people of Guyana benefit from the multi-billion barrel petroleum resources off of its coast.
In a comment to OilNOW on Thursday, DE Director, Dr. Mark Bynoe said the agency is prioritizing work that is geared towards protecting the country's resources and ensuring that benefits accrue to all Guyanese. This is in reference to the more than 5.5 billion barrels of recoverable oil which have been discovered so far by US oil major ExxonMobil offshore the South American country.
"We continue to work to put the Cooperative Republic of Guyana first and to protect this national patrimony for all Guyanese," Dr. Bynoe stated.
His comments follow those made at a press conference held on May 3 where he told reporters that efforts will be made to expedite the final review and consultations with stakeholders so that a policy can be in place by June.
"I should say…that the private sector has asked since we have had multiple consultations before that this process not be lengthy but we seek to condense it so that we can move to finalisation," he said at the time.
Regarding areas of improvement being looked at for the local content plan, Dr. Bynoe said that DE has been working with the operators to ensure greater granularity in terms of the presentation of their plans.
"Moving from that aggregated level, that we have a better understanding of who they are targeting, at what occupational levels, over what period and how that information is being reported," he said.
Oil production is set to get underway in Guyana by Q1 2020.