Drilling operations are set to continue at the Fangtooth reservoir in the Stabroek Block offshore Guyana. Operator of the block, ExxonMobil, is utilizing the Stena Carron rig for this latest operation.
OilNOW understands the well site is situated approximately 100.8 nautical miles (186.6 kilometers) off the Guyana coast and covers an area of 0.29 square nautical miles (1 square kilometer).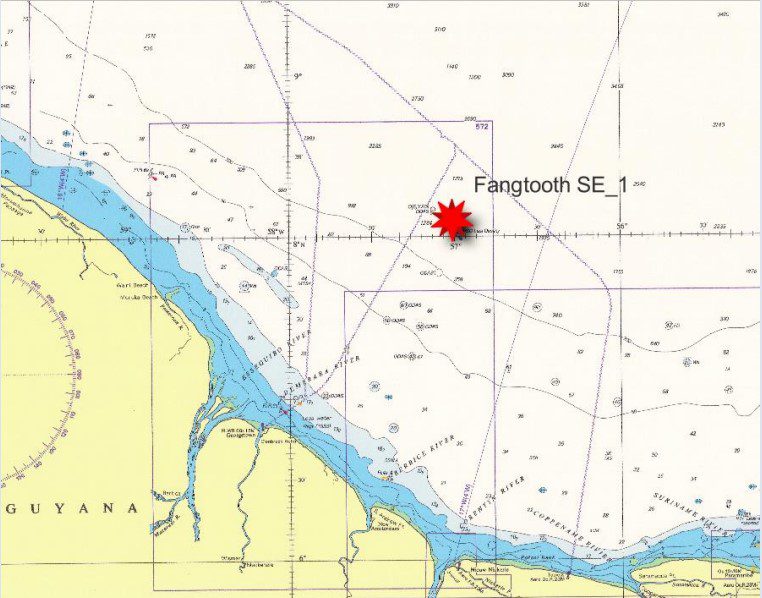 In January, the US oil major announced new oil discoveries at Fangtooth-1 and Lau Lau-1.
Fangtooth-1 encountered approximately 164 feet (50 meters) of high-quality oil-bearing sandstone reservoirs. The well was drilled in 6,030 feet (1,838 meters) of water and is located approximately 11 miles (18 kilometers) northwest of the Liza field, where two oil production projects are already underway.
20 billion barrels projected at Guyana's largest oil block; region is hotbed for investments, analyst says
Hess Corporation's Chief Executive Officer (CEO), John Hess, said back in January that Fangtooth-1 is actually the first test of the deepwater horizon of the Lower Campanian and Santonian plays. He said success in this relatively new territory for the Stabroek Block co-venturers proves his well reported conclusion that the block holds multi-billion-barrel exploration potential that is far beyond the 11 billion barrels of oil equivalent resources already discovered.
"…Fangtooth itself is meaningful because it was the first of the deeper horizon of the Lower Campanian and Santonian that we just tested and the other times we tested those horizons it was focusing from the shallower horizon and these horizons which by the way are 15,000 feet for the shallow horizon and 18,000 feet for the deeper horizon," Hess said.
Hess Corporation has a 30% stake in the Stabroek Block, with Exxon holding 45% and CNOOC the remaining 25%.