ExxonMobil Corporation will spend close to one billion dollars this year to ramp up the production of natural gas at the Vaca Muerta shale play located in Neuquen, Argentina.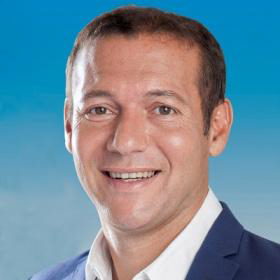 The governor of Neuquen province, Omar Gutierrez, said in a statement  on April 17 that shale production is about to begin in earnest in his territory with ExxonMobil preparing to begin a major project in the Vaca Muerta shale play over the coming weeks.
Gutierrez said he recently met with senior executives of Exxon and its XTO unit in Houston during a road show to promote a series of tenders for 56 blocks in the southwestern province.
Exxon's focus is to be on developing gas from Vaca Muerta, among the world's most promising shale plays, where the company will have invested $750 million by the end of this year, the governor added.
The focus on gas has been driven by an extension of pricing incentives this year through 2021, as the quicker a company can get a block into production, the more they can profit from the higher prices, Gutierrez said.
Exxon is part of a new wave of investment in Vaca Muerta that gained speed this year after the governments of Argentina and Neuquen reached an agreement with companies and labor unions to extend the gas pricing incentives, cap tax pressure, improve labor productivity and expand infrastructure capacity. The aim is to bring down drilling and completion costs, helping to boost profit potential, S&P Global reports.
Shale oil extraction is an industrial process for unconventional oil production. This process converts kerogen in oil shale into shale oil by pyrolysis, hydrogenation, or thermal dissolution. The resultant shale oil is used as fuel oil or upgraded to meet refinery feedstock specifications by adding hydrogen and removing sulfur and nitrogen impurities.