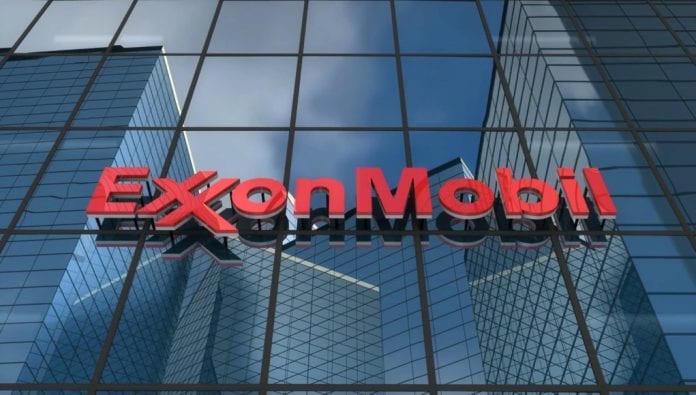 Exxon Mobil Corporation on Friday announced estimated third quarter 2018 earnings of $6.2 billion, or $1.46 per share assuming dilution, compared with $4 billion a year earlier. Cash flow from operations and asset sales was $12.6 billion, including proceeds associated with asset sales of $1.5 billion. During the quarter, the company distributed $3.5 billion in dividends to shareholders. Capital and exploration expenditures were $6.6 billion, up 10 percent from the prior year.
The company said its ninth discovery offshore Guyana and its newly acquired acreage in Brazil have enhanced upstream opportunities.
Oil-equivalent production was 3.8 million barrels per day, down 2 percent from the third quarter of 2017. Excluding entitlement effects and divestments, liquids production increased 6 percent, as growth in North America more than offset decline and higher downtime. Natural gas volumes decreased 4 percent, excluding entitlement effects and divestments, largely due to a continuing near-term shift in U.S. unconventional development from dry gas to liquids.
"We are seeing the benefits of integration as we capture value from advantaged feedstock from the Permian and Western Canada for our North American refineries," said Darren W. Woods, chairman and chief executive officer. "The logistical network we've established provides reliable connectivity between Upstream production and manufacturing facilities. Operational performance improved significantly versus the second quarter with lower levels of scheduled maintenance and reliability levels in line with our expectations."
"We're pleased with the increase in production from the second quarter of 2018 recognizing it reflects contributions from just one of our key growth areas, the Permian," Woods said. "We expect to continue to increase volumes over time as we ramp up activity in the Permian and new projects start up."
ExxonMobil made its ninth discovery offshore Guyana at the Hammerhead-1 well, marking its fifth discovery on the Stabroek Block in the past year. Hammerhead-1 encountered approximately 197 feet (60 meters) of high-quality, oil-bearing sandstone reservoir.
The company will begin oil production in the South American country by March, 2020.