ExxonMobil Guyana says its budgets for operations in the South American country which include expenditure for approved projects and wells drilled are routinely reviewed by the natural resources ministry and that it employs robust systems to ensure Guyana gets the best market value.
Media and Communication Manager, Janelle Persaud told OilNOW in an invited comment on Thursday that the company considers audits a normal part of its operations, and that it cooperates with the government so it can fulfill its obligations.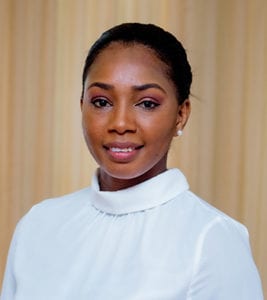 "We are fully transparent with the government on our budgets and cost banks for each block and have implemented extensive cost controls across our business in line with our contracts and the laws of the country," Persaud said. "Audits are just one part of a comprehensive framework of controls established by the government."
Setting annual budgets for each of the three blocks ExxonMobil operates is just one part of the system of checks and balances the company employs, Persaud related. Exxon is operator of the Stabroek, Kaieteur and Canje blocks.
"We also steward and report costs for each project that is approved and each well that we drill," Persaud pointed out, noting that the ministry also receives monthly reports on actual expenditures.
She referred to Exxon's procurement strategies and processes as having leveraged the latest international methods to capture significant market value for the country.
"We employ modern information technology systems and a professional workforce, many of whom are Guyanese, that ensure we operate with robust processes and controls.  We publish the statutory financial statements and the independent auditor's report, made by a Guyanese audit company," she said.
To verify compliance with relevant contractual commitments and laws, Persaud said that the company is audited by internal auditors and multiple entities, including its co-venture partners (Hess and CNOOC), the Ministry of Natural Resources, Guyana Revenue Authority, and Guyana National Bureau of Standards.
The Government of Guyana has come in for criticism because it has not contracted a firm yet to conduct cost-recovery audits for Exxon's post-2017 costs. Vice President Dr. Bharrat Jagdeo says this is because the government is having a difficult time finding a capable local audit firm.
Mr. Jagdeo has assured that when it comes to Exxon's cost recovery agreement with the government, Guyana's interests will be protected.