The Liza Destiny floating production storage and offloading (FPSO) vessel has been operating offshore Guyana since December 2019, producing oil at the ExxonMobil-operated Stabroek Block. A company spokesperson said on Wednesday that production rates on the FPSO has always been well within safe operations limits and in full compliance with regulations in Guyana.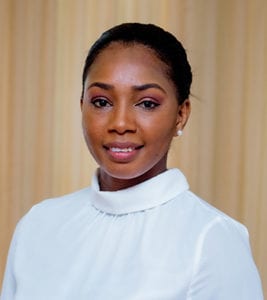 "ExxonMobil Guyana remains in compliance with all regulations and laws related to our operations, including the Liza Phase One Project environmental permit," Media and Communication Manager, Janelle Persaud told OilNOW on Wednesday in response to questions about the safety of the vessel and compliance with regulations when production exceeds 120,000 barrels per day (bpd).
This follows comments in the media by former Executive Director of the Environmental Protection Agency (EPA), Dr. Vincent Adams, who said production levels above 120,000 bpd was in violation of the Environmental Impact Assessment (EIA) for Liza Phase One and compromised the safety of the FPSO.
"There are robust compliance assurance systems in place to ensure we abide by all permits and requirements, keeping appropriate government agencies continually updated on our operations," Persaud told OilNOW, pointing out that officials from the Environmental Protection Agency and Ministry of Labour recently visited the FPSO as part of their regulatory oversight.
"We are committed to working openly and transparently with these agencies," Persaud stated.
Current Executive Director of the EPA, Kemraj Parsram has said the Liza Phase One EIA states that production can occur beyond 120,000 bpd. He referenced the section of the EIA which states that potential impacts such as air emissions on the vessel are based on a peak production volume of 144,000 bpd and said the EPA therefore considers it safe for oil production to be within this range.
The Liza Destiny is designed to produce up to 158 thousand barrels of total liquids per day, which includes water and oil. Persaud said current production rates are well within the safe operations limits of the facility and are in keeping with how the potential environmental impact of the project was assessed.
"Operations on the Liza Destiny FPSO continue within the environmental permit conditions and design capabilities of the FPSO," Persaud said.