A US$10 million grant to Conservation International Guyana from the ExxonMobil Foundation is geared towards benefiting a broad cross-section of Guyanese says Kevin Murphy, President of the ExxonMobil Foundation.
Speaking at the launch of the "Guyana: Resilient and One (GRO) initiative" on Monday evening at the Pegasus Hotel, Georgetown, Mr. Murphy said, "This grant is for the benefit of all Guyanese citizens. This is for the fishermen, this is for the farmers, this is for the teachers, this is for the students; this is for current and future generations," Mr. Murphy said.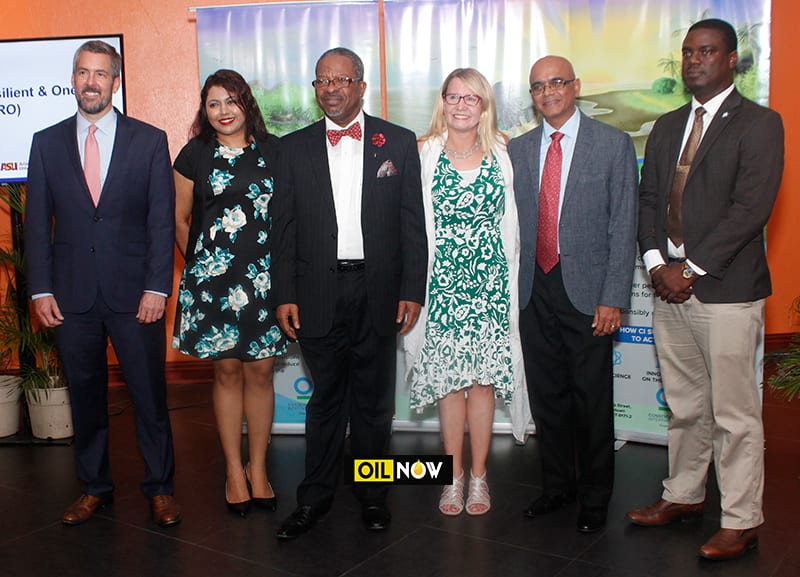 The initiative, which will be implemented in partnership with the University of Guyana and Arizona State University, is aimed at delivering human development and conservation outcomes in order to secure Guyana's future for generations to come. The GRO project is being funded by a US$10 million grant that was provided to Conservation International Guyana (CI-Guyana) by the ExxonMobil Foundation on June 29, 2018.
Mr. Murphy said environmental protection, responsible oil and gas development and job training "are things we can all agree on will benefit this great country."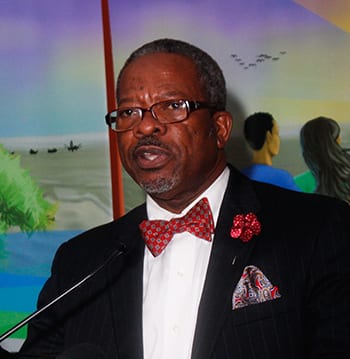 University of Guyana Vice-Chancellor, Professor Ivelaw Lloyd Griffith, speaking at the event said the country's premier learning institution is partnering with this initiative to further the development of Guyanese. "People's development cannot occur without educational foundations being strengthened. I am delighted and thankful that ExxonMobil Foundation, Conservation International, Arizona State University have put forward on us the value of enabling the rest of the world and Guyanese to know that we are an indispensable part of developing this nation."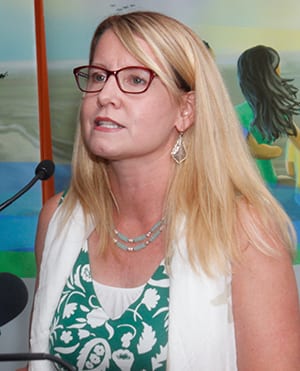 In her remarks, Jennifer Morris, President of Conservation International, said GRO is a commitment to the people of Guyana. "By protecting the eco-system and building new capacity and skillsets for the next generation of Guyanese, Guyana can be a model for the world."
Meanwhile, Vice President of Conservation International Guyana, Dr. David Singh said the process of designing the project in greater detail has begun and CI-Guyana hopes to be able to develop a deeper engagement that would enable better understanding of the most strategic approach for investing in people.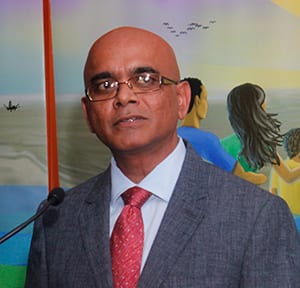 "History has taught us that we cannot build a wall around ourselves and neither can we sit on the sidelines and allow our story to be shaped and written by others. This is our time, this is our moment and it is ours to shape," Dr. Singh told the gathering.
The ExxonMobil Foundation is the primary philanthropic arm of Exxon Mobil Corporation in the United States which is involved in a number of philanthropic activities aimed at advancing education, as well as promoting women as catalysts for economic development, among other goals.