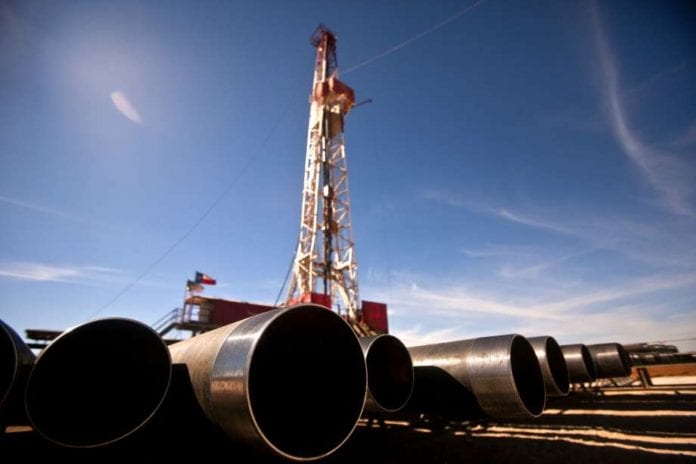 (S&P Global) ExxonMobil on Thursday lowered its 2020 total oil and gas production estimate about 7% to 3.9 million boe/d, which includes slowing operations slightly in the Permian Basin, based on both lower oil prices.
In the West Texas/New Mexico basin, the company will also drop the number of rigs going forward, although efficiencies will enable it to keep to its longer-term target of 1 million boe/d there by 2024, Neil Chapman, senior vice president of upstream, said at the ExxonMobil's 2020 Analyst Day in New York.
"We expect 20,000 boe/d lower this year than we said last year" he said, bringing Permian volumes down to 360,000 boe/d in 2020.
In addition, 2021 volumes in the basin will be 40,000 boe/d lower than previously stated at about 600,000 boe/d, he said.
By 2025, ExxonMobil also expects total production of around 5 million boe/d, underpinned by not only the Permian but five phased developments in Guyana, where the major expects to flow more than 750,000 boe/d of output that year.
CEO Darren Woods said ExxonMobil is planning an annual capital budget of $30 billion to $35 billion over the next five years, unchanged from previous guidance. This year, however, spending will be in the bottom half of that range, with a reduction in capex for North American dry gas, he said.
"Last year we thought we'd be in the top half," Woods said, adding actual spending will depend on market environment going forward.
PERMIAN RESOURCES MOSTLY UNDEVELOPED
The company has 10 billion boe of Permian resources, although only a fraction of that total has been developed.
To date, ExxonMobil has focused most of its drilling In the Midland sub-basin in the eastern side of the Permian. There, the rig count peaked last year at 22, but was 18 in February, and Chapman said ExxonMobil anticipates reducing rigs there this year by more than 20% versus today.
"These reductions are only having a very moderate impact on our volumes," he said.
But the Delaware sub-basin, or the western Permian, is where ExxonMobil's Permian operation is beginning to soar. There, the company has transitioned to a development phase, from delineation the last few years that helped it better understand the basin.
From three rigs running in the Delaware 2017, the company had 40 rigs at the start of this year. Its rig count there will peak by the end of March, in tandem with development drilling and more efficient operations, Chapman said.
The company had ramped up its holdings in the Delaware in 2017 when it bought the assets of the Bass Company. That boosted its acreage to three times the size of its Midland footprint.
But despite the relative lesser maturity of the Delaware, "we still produced about 100,000 boe/d [there] in 2019 despite having just 3% of the resource in production," versus 20% of Midland resources in production, Chapman said.
ExxonMobil's current drilling pace in the Delaware is about 250 wells/year, with an inventory of more than 6,000 potential targets. That means it can maintain its drilling pace for more than 20 years if conditions warrant.
Chapman said the development pace is important to achieving the company's capital efficiency targets. "We don't want to go too fast and compromise the organization's capacity," he said.
GUYANA GROWTH
Guyana, where an ExxonMobil-led consortium has made 16 discoveries and produced first oil from the country in December, is the other star in the company's growth portfolio.
Production from the Liza Phase One development is currently ramping up to what will be a peak of 120,000 boe/d in the coming months.
The 750,000 boe/d of expected production will come from five developments. Besides the current initial production at Liza One, Liza Two is in development. Three other phases have not yet been sanctioned.
Currently, the company is working on sanctioning the Payara Field as the third development, which is targeted for 2023 startup.
Source: S&P Global