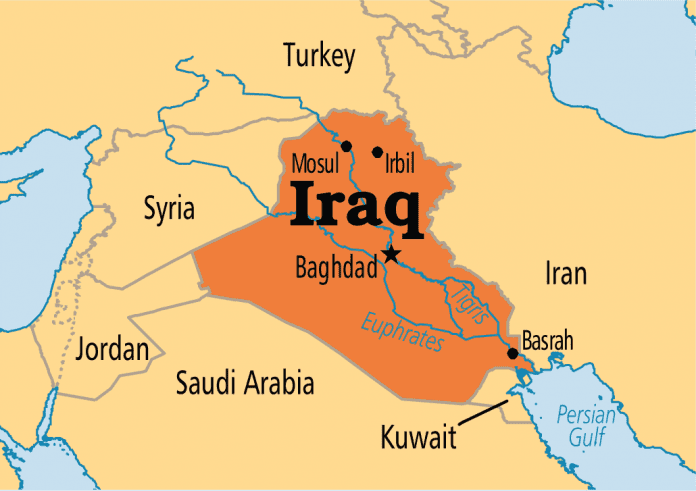 US oil major ExxonMobil has evacuated all of its foreign staff from an Iraqi oilfield west of Basra and is flying them to Dubai, Reuters reported on Saturday.
The report said that the move came after the US pulled non-emergency staff from its embassy in the capital, Baghdad, on Wednesday "out of apparent concern over perceived threats from neighbouring Iran, to which Iraqi Shia militias are allied."
Reuters, citing a senior Iraqi official and three other sources, said ExxonMobil staff had been evacuated from the West Qurna 1 oilfield on Saturday.
The report said that the evacuation of foreign staff has not affected production at the oilfield as Iraqi engineers were overseeing the work, according to Ihsan Abdul Jabbar, the head of the Iraqi state-owned South Oil Company.
"ExxonMobil's evacuation is a precautionary and temporary measure," he said. "We have no indication over any dangers, the situation is secure and very stable at the oilfield, which is running at full capacity and producing 440,000 bpd [barrels per day]."
According to the Reuters article, Jabbar said the evacuated engineers would provide advice and work from the company's Dubai offices.
ExxonMobil is the majority shareholder in the Stabroek Block offshore Guyana in South America for which 13 discoveries have been made so far since 2015. ExxonMobil and its joint venture partners HESS and CNOOC Nexen are set to commence the first phase of production early next year at a rate of 120,000 barrels per day with plans to ramp up to 750,000 barrels per day by 2025 usiliting up to five Floating Production Storage and Offloading (FPSO) vessels.