The first Tesla car has emerged on Guyana's shores as one Guyanese businessman, Samuel Chandool, looks to propel the electric car industry.
The Tesla Model Y arrived in Guyana at a time when the Energy Agency is looking to install six charging stations for electric vehicles (EVs) across the country. Already, more than 100 electric cars have been imported.
EVs are being touted as the more economical and greener alternative to internal combustion engine vehicles; they use one or more electric motors for propulsion and can be powered by a collector system, with electricity from extravehicular sources like the charging ports or it can be powered autonomously by a battery (sometimes charged by solar panels, or by converting fuel to electricity using fuel cells or a generator). Electric cars are also quieter, have no exhaust emissions, and lower emissions overall.
According to Tesla's website, the Model Y has a range of up to 303 miles on a single charge and can recharge up to 162 miles in 15 minutes at supercharger locations.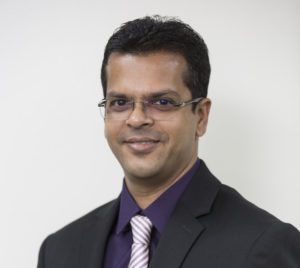 But while there has been no word on the establishment of supercharging stations, Energy Agency Head, Dr. Mahendra Sharma said that the GEA is partnering with the Guyana Power and Light (GPL) to develop the EV charging stations.
And while concerns were noted regarding the range capacity of the EVs before the battery dies, the GEA Head pointed out that once it is used within a 50-to-60-mile radius, there should be no issues.
"Most of us rarely go out of that radius so you should be fine," he said.
"We are yet to confirm with the groups as to the areas we intend to place it at… that is an active conversation," Sharma noted further.
The GEA Head said the Agency is pushing for greater EV use in Guyana with an electric mobility roadmap. Already, the government has provided incentives in the form of reduced import taxes for citizens interested. Sharma explained that with an EV that is more than four years, no duties and taxes are to be paid. However, with those EVs less than four years old, only 14 percent VAT is paid.
"So, there is already an incentive for you to look at those," he added.
Guyana acquired its first electric vehicle back in February 2020 as part of its energy transition plans; the Nissan 2019 model car is fully electric and has a 40kWh battery, able to drive around 150 miles on a single charge.