Guyana Logistics and Support Services Inc. (GLASS) has become the latest Guyanese company to achieve certification for ISO 9001:2015 International Standard.
The adoption of a quality management system is a strategic decision for an organization that can help to improve its overall performance and provide a sound basis for sustainable development initiatives.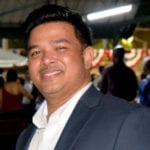 "Guyana Logistics and Support Services Inc., started the establishment and implementation of the quality management system in the third quarter of 2019, which required major planning and awareness of the cost involved in both implementation and maintenance aspects of the system, but the benefits outweigh this," Glenn Low-A-Chee, Managing Director of GLASS, told OilNOW.
He explained that GLASS was in pursuit of ISO certification in 2020 but due to the impact of the pandemic on the company, and travel restrictions, the certification audit was delayed.
"Nevertheless, it was imperative for management to commit itself to adopting the QMS from the beginning and throughout, and development of a good organizational culture as this showed the integral role in the overall outcome," he said. "GLASS accomplished this major achievement in becoming ISO 9001 certified through NSF-ISR Certification Body in January 2021 and is appreciative to the Centre for Local Business Development for their support and guidance."
The Centre, established by ExxonMobil in 2017, has been playing a key role in helping Guyanese companies to build capacity, and through its mentorship programmme, has made it possible for several of these organisations to attain the coveted ISO certification.