With the use of Local Content Regulations, the Guyana Government can outline provisions that dictate shorter payment timelines by oil companies, says Trinidadian Energy Strategist, Anthony Paul.
During an interview on radio programme, Guyana's Oil and You, Paul shared that the country has the legislative power and the means of moral persuasion to ensure that this practice does not frustrate the intent and spirit of its historic Local Content Act.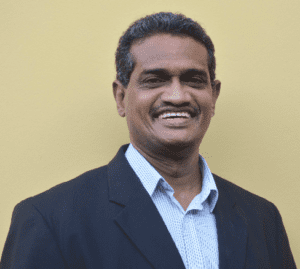 Paul noted that while the implementation of the law is not straightforward by any means, there are ways to ensure it is done effectively. He explained that companies in the industry operate major projects with massive investments amidst many risks. Paul said major projects are designed by engineers and their role is to reduce risks. Bringing in a new supplier is a risk, the industry expert explained, and engineers tend to find ways to remove those hurdles. In this regard, he said these individuals can do things like design the way a project is operated, and particularly the way tenders are sent out to make sure only the suppliers they know, and trust will get it.
Paul said, "So there will be many of these teething problems such as late payments… it is sometimes a mechanism some companies use to frustrate the local content process because they know small, start-up companies run very thin capital bases and therefore depend on lending institutions."
Additionally, he said what they do, when going to the local market, is try to ensure that the requirements for participation are so high that the pool of people who can do the job is very small, "and the only thing people can compete on is the price."
Paul said the locals are then forced to push their prices down to compete. This, he said, leaves the companies in a position where they cannot invest and grow out of what they made. Until governments can get involved in influencing the procurement strategies of the oil companies, this can continue to be an issue, he said.
The energy strategist said governments can implement regulations that enforce how legislation is followed. "So, the government says you must procure certain services from Guyanese and that is one way they influence the supply chain, but then they can go further and say 'given the conditions that exist in Guyana, we require that all payments be made within x period'. That is the government's power. If the companies follow, it is a different story," expressed Paul.
He was keen to note however that it is highly unlikely that companies operating in Guyana, the hotspot of the decade, would have a difficult time trying to convince their shareholders that they should fight a law stating that locals should be paid fairly and in a timely manner.
Paul argued that this is one of the strong points for countries like Guyana in terms of having the ability to also influence the conscience of some shareholders.