Guyana's Diaspora Unit remains resolute on creating a network to facilitate investors looking to plug capital into the new oil-producing country, as more opportunities continue to emerge from the petroleum and other sectors.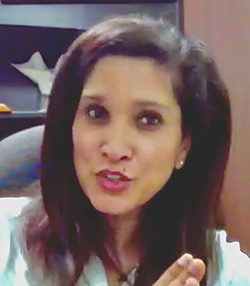 According to its Head, Rosalinda Rasul, the Unit has an open-door policy for all looking to contribute to Guyana's development.
Rasul, on Wednesday, appeared on a Guyana Business Journal webinar 'Transforming Guyana', joining other panelists to discuss how every citizen can equally reap the spoils of the oil and gas sector.
One panelist, Dr. Lear Matthews, a former Lecturer at the University of Guyana and a professor at the Empire State College in New York pointed out that tension exists today between the diaspora and its home country.
Diaspora Unit developing robust network for investors looking to tap into Guyana opportunities | OilNOW
"And this tension is often talked about but rarely addressed. So, there needs to be an examination of the cause, impact and consequences such tensions can have on a country," he explained.
Though established in 2020, Rasul noted that the Unit's engagement with the diaspora has been favorable thus far with no concerns being raised directly with it. Nevertheless, Rasul urged people to approach the Unit with their issues so that it can be quickly resolved.
"Absolutely no one in the diaspora is prevented from coming to Guyana and engaging the Unit here in terms of their interest and objectives… There has never been a door shut. So, you would need to reach out to us if you do have challenges," she advised.
Guyana seeks more diaspora involvement in advancing oil & gas economy | OilNOW
The Diaspora Unit's sole mandate is to ensure there is enhanced, sustained, and coordinated engagement with all Guyanese abroad and to foster greater collaboration in the areas of trade and investment, philanthropy, tourism, youth engagement, and attraction of skill and remigration to effectively aid Guyana's development agenda.
Engagement with Guyanese communities abroad is a major strategy of the Irfaan Ali led administration, as the country has long battled brain drain. And as the country capitalises on its massive oil reserves and rapid waves of investment, the government seeks to turn the tide of movement of skills and knowledge toward Guyana.