Guyana's Ministry of Natural Resources (MNR) announced approval of the Uaru Field Development Plan and the issuance of the Uaru Petroleum Production License, on April 28.
Hess Corporation, a 30% stakeholder in the project, said it made a final investment decision to proceed with the project after receiving government and regulatory approvals. It made the announcement shortly after ExxonMobil made its own final investment decision on the project.
Hess CEO, John Hess said: "We look forward to continuing work with the Government of Guyana and our partners to realise the remarkable potential of this world class resource for the benefit of all stakeholders. The world will need these vital oil resources to meet future energy demand and help ensure an affordable, just and secure energy transition."
The $12.7 billion Uaru development will target an estimated resource base of more than 800 million barrels of oil and include up to 10 drill centers and 44 production and injection wells. MODEC is constructing the floating production, storage and offloading (FPSO) vessel for Uaru, which will be called Errea Wittu, under an Engineering, Procurement and Construction (EPC) contract.
Some notable changes in the FPSO design compared to previous projects are the use of a combined-cycle gas turbine for power generation and a closed-loop flare system. Government said the combined-cycle turbine is more efficient and produces lower greenhouse gas emissions, while the closed-loop flare system reduces greenhouse gas emissions from the project. Government said the US$12.7 billion development cost will be subject cost recovery under the Stabroek Block Petroleum Agreement.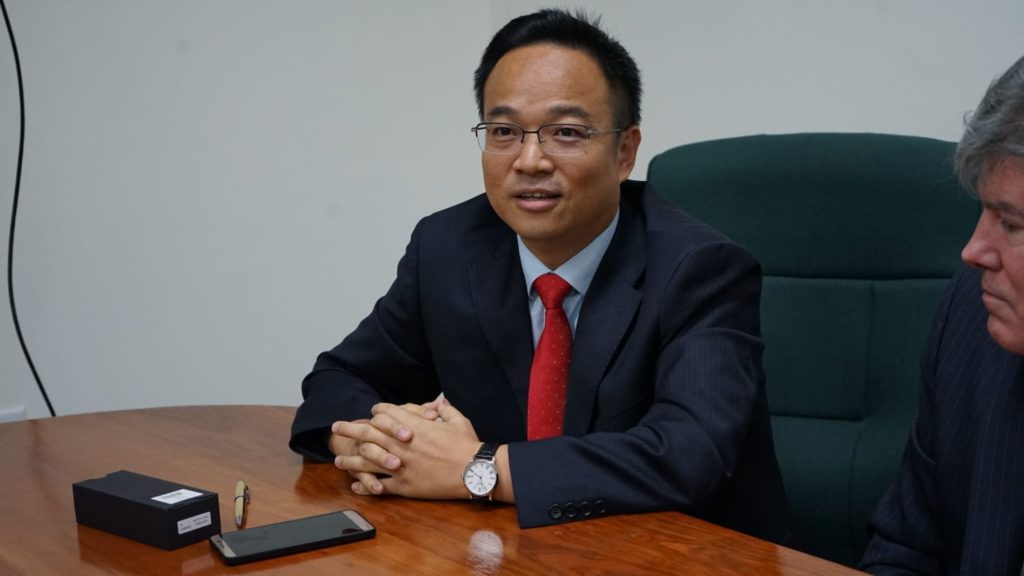 Uaru is the fifth project approved for development offshore Guyana. A sixth development, Whiptail, is expected to be submitted for government and regulatory approval later this year.
In total, six FPSOs with a gross production capacity of more than 1.2 million barrels of oil per day are expected to be online on the Stabroek Block by the end of 2027, with the potential for up to 10 FPSOs to develop the estimated gross discovered recoverable resources of more than 11 billion barrels of oil equivalent.
ExxonMobil Guyana is operator and holds 45% interest in the Stabroek Block. Hess holds 30% interest and CNOOC holds 25% interest.