Guyana must be mindful of over-dependence on its newly discovered and soon to be extracted oil and gas resources if it is to guard against the dreaded resource curse, said a Mexican academic.
Speaking at last Wednesday's Turkeyen and Tain Talks, Mr Daniel Sandoval, of the Center for Economic and Administrative Sciences, University of Guadalajara in Mexico, said that like Mexico, Guyana must place attention on its other economic areas.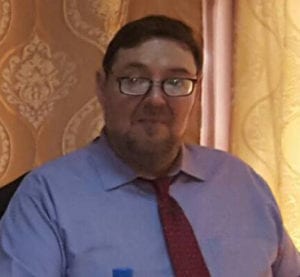 "Oil is an important part of the economy…not the entire economy," he said, noting that agriculture has become another important area for Mexico. "So while the oil industry is important, focus has to be placed on other industries," Mr. Sandoval added.
The African country of Nigeria, a member of the Oil Producing and Exporting Countries (OPEC), stands as one of the starkest examples. Nigeria discovered oil in 1956 and before this; the country's income was generated mainly from agriculture, with the production of cocoa and palm oil.
In the years to follow, Nigeria became known for rampant corruption, political violence and ethnic rivalry. These negative occurrences are believed to be linked to oil revenue as there is generally high pay for political office holders made possible by oil money. Nigeria has also suffered from a dysfunctional power sector, rising unemployment and a failing school system. Agriculture has been neglected as a result of the over-dependence on oil which leaves the country open to price volatility shocks.
It is reported that in the first quarter of 2013, the proceeds from Nigeria's oil and gas industry comprised 38.77 percent of its nominal GDP and generated 76.26 percent of the country's overall Government revenues. These figures show why it is easy for an economy such as this one to fall victim to price shocks.
Guyana seeks to guard against this by ensuring that its main historic productive sectors remain viable by encouraging more efficient use of energy and better application of technology.
It is believed that even though Guyana is seeking to create jobs in the services sector and further along the value chain, the country will remain predominantly a producer of primary commodities. In this regard, a policy to sustainably manage all of the productive sectors in the country, including the new oil and gas industry, will be welcomed.