Over US$46 million was deposited into Guyana's Natural Resources Fund account this week representing proceeds from the sale of the country's 3rd million-barrel oil cargo. This pushes the total revenue Guyana has received so far from oil exports and royalty, to almost US$150 million since production began last December.
Guyana's Minister of Natural Resources, Vickram Bharrat, confirmed to OilNOW on Saturday that US$46,046,937 was deposited into the NRF account this week.
The Fund received its first revenue of US$54.93 million on March 11 from the country's initial million-barrel oil cargo. Royalty payments for the first quarter closely followed, amounting to US$4,909,505. Then on June 10, an additional sum of US$35,063,582 was deposited into the NRF account for the second million-barrel oil lift pushing the amount in the fund to US$94,921,803. Added to the second royalty payment, the total deposited into the NRF account prior to this week's payment, stood at US$98,619,955.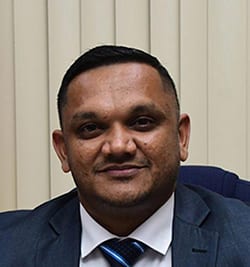 The Natural Resources Minister said the country will lift its 4th million-barrel oil cargo in mid-November and further confirmed that a crude marketing company will be engaged in time for this lift.
Several traders and firms, including oil majors, were among 19 companies that were shortlisted by a five-member Evaluation Committee formed by the Department of Energy (DE) as part of the process to hire a firm to market the country's share of Liza Crude. However, after assuming office, the new PPP/C administration took a decision to reopen the tender for the provision of marketing services for the country's share of Liza Crude. The deadline for submission of Request for Proposals under this new round is Tuesday, September 22, 2020.
Shell Western Supply and Trading Limited was initially hired to lift the country's first 3 one-million-barrel oil cargoes.