The final results in what is being described as the 'mother of all elections' is now dependent on the verification of votes from the most populous district in South America's newest oil producing country – Guyana.
As of Wednesday evening, based on the latest verified results, the opposition People's Progressive Party Civic (PPP/C) was in the lead with 151,121 votes followed by the incumbent A Partnership for National Unity + Alliance For Change (APNU+AFC) coalition with 100,682.
Both the APNU+AFC and PPP/C have expressed confidence in securing a win when the final result is declared.
A total of 660,998 persons were listed as eligible to vote in Monday's election in 10 Districts across the country, with the majority located in District 4, amounting to 285,618. The results from this District will determine which party wins the election and forms the next government.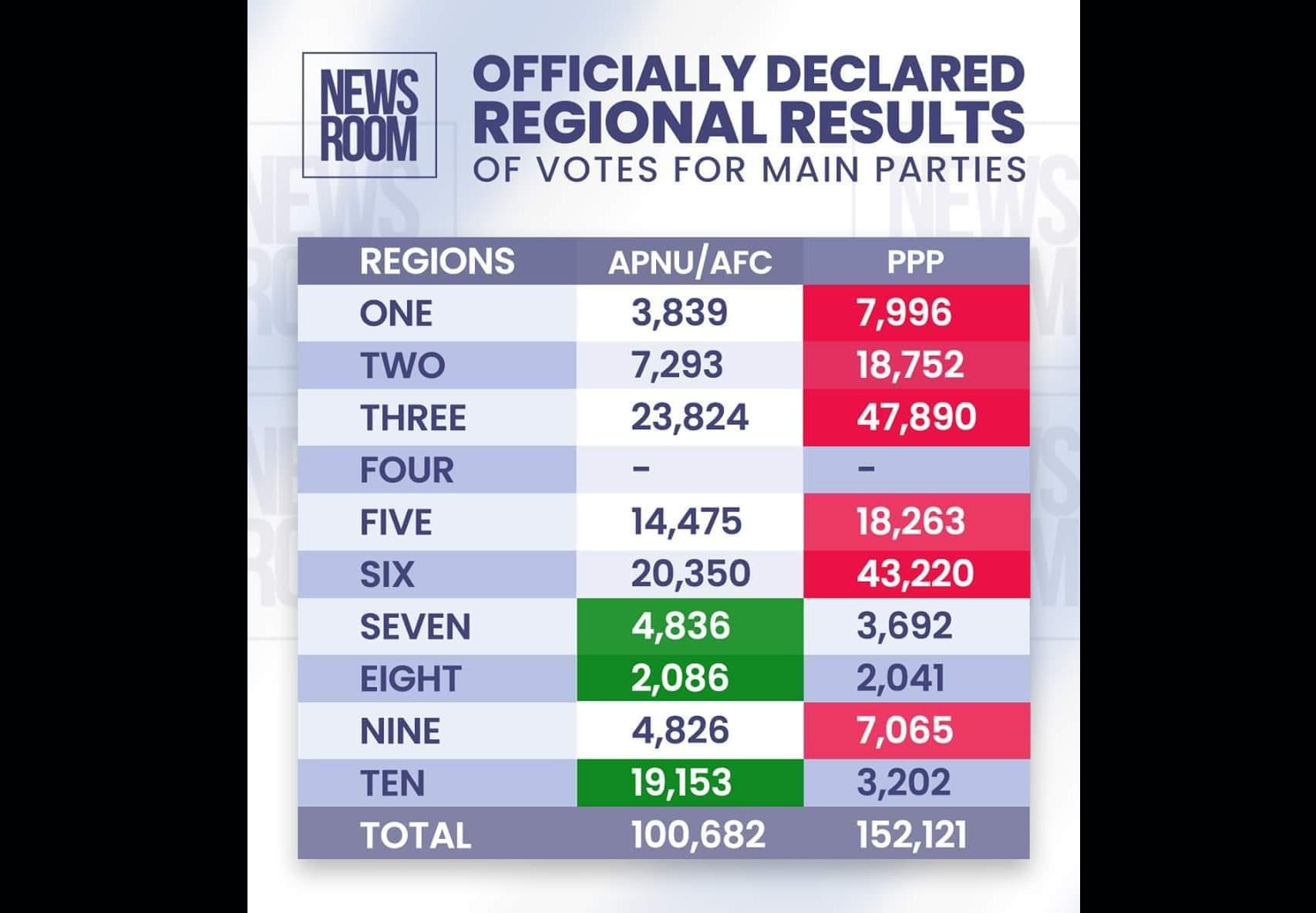 The election comes at a critical time in Guyana's history as the country began producing oil in December. With estimated resources offshore surpassing 8 billion barrels of oil equivalent, Rystad Energy estimates that the country will be receiving US$10 billion a year by the end of the decade.
This comes against the backdrop of a current Gross Domestic Product (GDP) of around $3.7 billion which means the economic fortunes and potential of the country is set to skyrocket in a relatively short period of time.
With a population of just over 750,000, the expected windfall can transform Guyana from one of the poorest countries in the region to the richest per capita.
Senior Director of Americas Market Intelligence (AMI), political analyst Remi Piet said last week Guyana's general and regional elections would be a close one to call.
"It is a very important election because of the capacity of the country to turn into a large oil producing power," he said. Piet added that whoever wins the election will be placed at the helm of managing "unprecedented levels of financial flows" to the country.
The final election results could be announced in the coming hours.