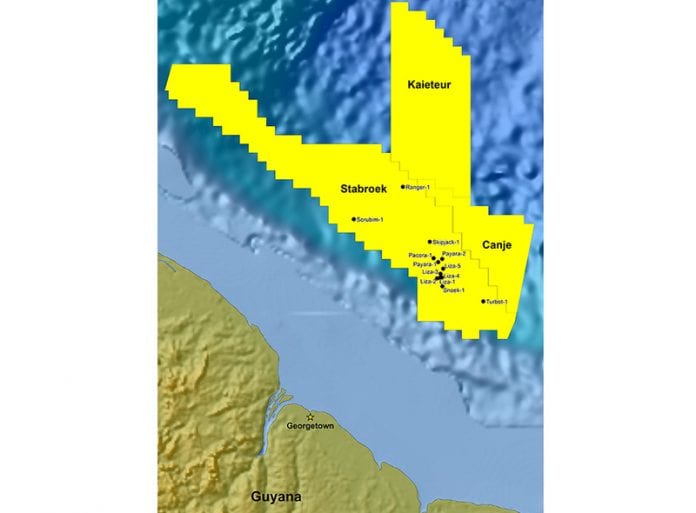 ExxonMobil's Chairman and Chief Executive Officer Darren Woods told shareholders during the company's annual meeting on Wednesday that it has put together the richest portfolio of investment opportunities since the merger that brought together Exxon and Mobil some 20 years ago.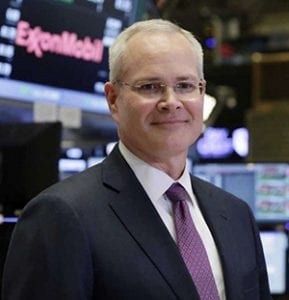 "We've developed the richest portfolio of investment opportunities since the merger, including our exploration success in Guyana – one of the industry's biggest discoveries in the past three years, and our big acquisitions in the Permian Basin." Woods said. "Our investments are robust to a wide range of price environments, and they leverage our competitive advantages in technology, integration and, most importantly, our people."
The South American country of Guyana has been a key location for discoveries made by the company in recent years and is seen as an important element in its investment portfolio. More than 3.2 billion barrels of recoverable oil have been found off Guyana's coast to date and the company, even as it moves towards first oil in 2020, continues to search for more crude offshore.
The oil major has announced it would increase tight oil production in the U.S. Permian Basin five-fold, and start up 25 projects worldwide, which will add volumes of more than 1 million oil-equivalent barrels per day. In 2017, ExxonMobil added 10 billion oil-equivalent barrels to its resource base in locations including the Permian, Guyana, Mozambique, Papua New Guinea and Brazil.
"Our investment plans, like every aspect of our business, are built on the fundamentals," Woods said. "We focus on success factors that are true regardless of market conditions, and we leverage areas where we have unique competitive strengths."
Woods also stressed the company's commitment to a solutions-oriented approach to address the dual challenge of producing energy the world needs for economic growth while addressing the risks of climate change.
"Society's needs evolve and so do we," Woods said. "We have a long history of consistently rising to and meeting the challenges of a dynamic world."
Woods provided details of ExxonMobil's response to a resolution passed during the 2017 shareholders meeting seeking more information on how the company will address the risks of climate change.
The company is working with Connecticut-based FuelCell Energy, Inc. on a novel approach to capture carbon from natural gas power plants through fuel cell technology, advanced algae biofuels with partner Synthetic Genomics in California, and a more efficient chemical manufacturing technology with the Georgia Institute of Technology that could dramatically minimize process emissions, among other projects and partnerships.