New oil producer Guyana is on an unprecedented growth trajectory that will see a rapid increase in aggregate demand for goods and services in the economy this decade which means the South American country must ensure it has the ability to respond. Former Trinidad and Tobago Energy Minister Kevin Ramnarine believes this is critical if benefits to the country are to be maximized.
"While there will always be some element of uncertainty this expansion must be understood if Guyana is to properly plan its industry to meet the demands of that expansion," Ramnarine said during a presentation this week at the Guyana Oil and Gas Summit.
Since ExxonMobil's first world class oil discovery in May 2015, Guyana's oil and gas sector has forged ahead rapidly with first oil less than five years later, in December 2019, and two other offshore developments already sanctioned – Liza Phase 2 and Payara. The country has moved from having no known recoverable oil resources to now being among the top 20 countries in the world with an estimated 9 billion barrels of oil equivalent. By mid-decade oil production will surpass 500,000 barrels per day (bpd) and is expected to hit 1 million bpd by 2030.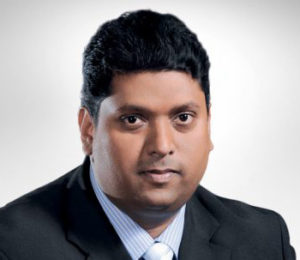 ExxonMobil has so far completed 17 wells this year. "Therefore, that level of drilling is expected to almost double by 2026," Ramnarine said. "This means that the current 4 drill ships in operation could be considered as a base line for this decade."
By early 2021, two additional drill ships are expected to be added to the existing four operating offshore as exploration and development drilling ramp up.
"There is more drilling activity in Guyana today than there is in Trinidad and Tobago and I speak of offshore drilling activity," the former Energy Minister said. "In Guyana there are 4 drill ships in operation as we speak and in Trinidad and Tobago there are two Jack up rigs working offshore. I expect Guyana to be the centre of drilling activity in the southern Caribbean for the remainder of this decade."
He pointed out that the increase in drilling activity also means more support vessels will be needed as these operations grow. At present there are 25 supply vessels servicing the offshore operations. "The demand for berthing capacity to support these activities can therefore only increase in the next 9 years as will demand for services such as supplier bunkers and supply or drilling fluids."
He said the growth story for the next 10 years with increases in aggregate demand for all goods and services 'in the Guyanese economy or from the Guyanese economy' is important to understand because it will affect the supply side of the economy and its ability to respond.
"Against the context of what I see as the great ramp up of the next 5 years, local content is a consequence of local capacity building which requires planning, and which requires time," said Ramnarine, who recently served on a panel advising the Guyana government on the most effective local content framework that should be adopted.
He said there are five key areas in Guyana which should be given special attention. These include the legislative framework, skills development, institutional building, development of physical infrastructure, and the ease of doing business.
"I think the government is very aware of what has to be done and steps are obviously being taken to put things in place to ensure that that ecosystem is created which leads to the flourishing of a robust and world-class indigenous Guyanese energy services sector," Ramnarine stated.