Creating local jobs, building capacity and focusing on in-country value from monies spent are key elements of local content and cannot be seen in isolation of the broader economy. So says Director of the Centre for Local Business Development, Dr. Natasha Gaskin-Peters, who pointed out during a recent interview with OilNOW that careful consideration must be given to ensure that resources are not being pushed into one sector only for development of capacity since this would ultimately be to the detriment of other areas of the economy.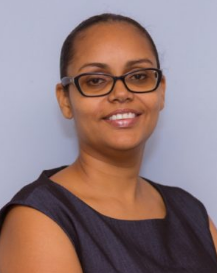 "We cannot see local content in isolation of the economy. This is very critical," Dr. Gaskin-Peters said. "As an economist I always go back to our economy; so, what are our overall objectives for Guyana? As a Guyanese I want to see a diversified economy. I want to see an economy that is no longer one foot; an economy that balances agriculture, an economy that has an industrial base meaning it has a very strong manufacturing centre, and also an economy that now has oil and gas and we're maximizing those potentials."
Guyana's draft Local Content Policy proposes that Guyanese should be utilized in 152 oil sector services with increased participation levels over a period of three to 10 years. With the country already having a limited workforce of just 600,000 where only 50 percent participate in the labour market, this could see initiatives to train and build capacity being heavily weighted towards oil and gas while other sectors are neglected.
"We want to be mindful of the 'Dutch disease' where we're pushing resources into one sector only. We want to ensure that there is that balance, so these companies aren't only servicing the oil and gas industry, but they have the capacity to service all sectors," Dr. Gaskin-Peters said. "We could put all of these targets in place, but if we do not have financing it becomes an issue. We also have to think about our rate of returns; what is the rate of return in this investment? So, pushing it into oil and gas versus pushing it into another sector, there must be that balance."
Looking at neighbouring Brazil with a population of over 200 million people, the country has found it difficult to achieve high or progressive local content targets for 90 categories of service. Experts have said Guyana is therefore likely to face potential challenges with its smaller population as companies try to comply with local content requirements, thereby creating a bureaucracy that could impact the industry.
"Brazil had demanded high targets because it wanted to protect the local economy from domination by foreigners, but it just ended up being hurtful to the economy…So the [152] categories of services in Guyana's draft policy is concerning," said Arthur Deakin, Co-Director of Energy at Americas Market Intelligence, in a recent interview.
The Guyana government has said while it is firm in its commitment to ensure maximum benefits from the oil and gas industry stays in-country, it is also cognizant of the limited capacity that currently exist in some areas. It is for these, and other reasons consultations have been held so that the final document provides the most realistic and effective framework for maximising local content development.
President Irfaan Ali, speaking at the opening of consultations on the revised draft Local Content Policy on February 15, said the essential hallmarks of the policy must be accountability, realistic targets, opportunities for capacity building and incentives that allow Guyanese to benefit the most from the country's oil wealth.