Chief Economist at the American Petroleum Institute (API) Dr. Dean Foreman believes that Guyana's oil economy is likely to withstand the current low-price environment triggered by the Russia-Saudi Arabia price war and now worsened by the COVID-19 global pandemic.
"Guyana's prospects remain bright despite the fact that there is this immediate weakness in oil demand and market activity," he told local media representatives via Skype on Thursday.
Dr. Foreman noted that Guyana's projected economic growth from oil revenues and the quality of its oil, which the industry considers a niche product, will work in the South American country's favour against tough times that the low prices bring.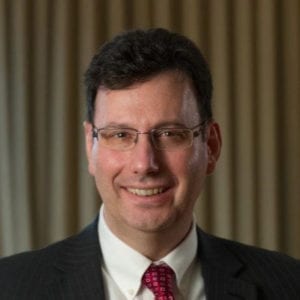 "For Guyana, since…production and marketing of oil is just beginning, much of the new investment, deployment, tax revenues, all the follow-on economic activities that derive from that, should be new and incremental to the economy. So now if we go to the International Monetary Fund (IMF)…their last update was in October of 2019 and they were showing that Guyana's real GDP would nearly double in 2020 and more than triple by 2024," said Dr. Foreman.
He said, expressed in US dollars, this translates into an economy that grows from $4.1 billion in 2019 to $15.5 billion in 2024. However, he warned that such a high growth spike can also come with its own set of challenges.
"Frankly growth that fast has other complications that come with it. Although Guyana could be affected by the low oil prices, Guyana's projected growth could still make it one of the highest growing economies in the third world in the next several years," he said.
He said if the South American country can keep its eye on the objective of making the most of this transformation then it should be in good stead.
"What swings in the balance for Guyana is tremendous economic and social value by virtue of the new oil development…the kinds of increases for Gross Domestic Product and all of the social benefits to social development that go with that," he said, noting that it is rare for a country to have this kind of takeoff point in their economy within a period of four years.
Russia and Saudi Arabia, two of the world's biggest oil producers, are each making a bet that they each are better placed than the other to bear the pain of the oil price war that they have set off.
Dr. Foreman is a global business and energy economist with a wealth of experience in corporate planning, finance and risk management.
API is said to be the only trade association that represents all aspects of America's oil and natural gas industry. They boast more than 605 corporate members, from the largest major oil company to the smallest of independents, who come from all segments of the industry. They are said to be producers, refiners, suppliers, pipeline operators and marine transporters, as well as service and supply companies that support all segments of the industry.
The API is a reference benchmark for oil quality with its API Gravity Scale being used to determine whether oil is light or heavy based on its specific gravity. This measure is one determinant of market value of crude, with the other being the sulphur content.