Executive Director of CGX (Guyana) Energy, Professor Suresh Narine, says despite the gradual global transition to renewable energy, the demand for oil will remain high in coming years and as such, Guyana's multi-billion barrel resources are well-positioned to survive the stranded assets phenomenon.
During a recent interview on a local radio programme, Guyana's Oil and You, Professor Narine opined that one must not lose sight of the fact that the world's "gluttony" for fossil fuel has not abated. In fact, the CGX Head said that the world is expected to see a 20 percent increase in population growth by 2040 while adding that despite economies slowing down, they are still likely to see between a 2.7% – 3.4% growth in Gross Domestic Product (GDP) at average, per annum.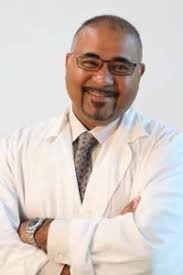 Professor Narine added, "We are likely to see a continuing increase in the number of people eating meat in the world, and that has a large impact on fossil fuel demands because still, 70-85% of our fertilizers in the world come from fossil fuels. So, we live in a very interconnected world of demand for fossil fuels."
Further to this, Professor Narine said that a little-known fact is that up to 16% of all the petroleum that it is taken out of the ground actually goes into making materials that are in high demand. In this regard, he noted that plastics, for example, are ubiquitous in the environment. "But where do plastics come from? Ninety-nine percent comes from fossil fuels… A 1963 Harley Davidson used to have about 95% steel. It now has 60% plastic. Where does that plastic come from? Fossil fuel!"
However, he said that one must acknowledge the fact that renewables are taking market shares and will continue to do so. However, he stressed that oil will continue to play a role.
Apart from the foregoing, the CGX head said there is a concept called the 'total energy demand to create energy' that needs to be given due attention. In this regard, he said, "When we use fossil fuels, we do not just take it out of the ground and use it; there is a requirement to make it refined. Guyana is in a particularly favourable state compared to the oil sands in Alberta or heavy onshore oil in Suriname. Guyana's oil is light, sweet crude, at least what has been commercialized to date." Professor Narine said this means that the net amount of energy needed to convert Guyana's oil into consumer-ready fuels is less.
On another point, he said that geographically, Guyana is situated in a region that is a net importer for fuel. On this note, he said that the Caribbean region creates a great demand for Guyana's oil. Considering these and other factors, Professor Narine posited that it is unlikely for Guyana's fossil fuel resources to become a stranded asset. "I think that demand will continue," he added.
Professor Narine also stressed that the rate at which the nation produces oil should be a function of the country's needs, the country's desire to grow, and the country's absorptive capacity. "…Pumping as much as we can without regard for what we need or what we can absorb will lead us into a pathway of economic overheating, it will lead us into an economy which we can't absorb and eventually, it will lead to the resource being squandered in terms of Guyana's future…," he cautioned.