Guyanese business operators looking to provide services in the oil and gas supply chain are being urged to register their interest via an online portal open to the public.
Esso Exploration and Production Guyana Limited (EEPGL) has established a supplier registrations portal which is being used to identify possible suppliers, contractors and subcontractors to participate in the Liza 1 development project.
ExxonMobil's Public and Government Affairs Manager in Guyana, Kimberly Brasington, told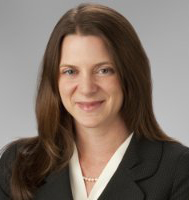 OilNOW on Tuesday the company is committed to working with Guyanese suppliers and contractors and those who are able to effectively provide key services will be favoured. "Local suppliers are strategically important to the success of our operations, and we are committed to working with them and other stakeholders to develop local companies and a competitive industrial base," she said.
Current operations use local content through shorebase, fuel, food, supplies, security, transportation, hotel and house leases, aviation, waste management, medical, IT, among other areas, as well as Guyanese registered oil service companies.
Suppliers and contractors who are able to effectively support the following project objectives, in order of priority, will be favoured:
Safety and health: Provide for the safety and health of all personnel involved in the Project and the safe operation of the completed facilities to achieve zero lost-time incidents.
Environmental and regulatory compliance: Conduct all activities and operations in full compliance with applicable laws, rules, regulations and guidelines.
Quality: Ensure that quality during design, engineering, fabrication and construction is consistent with best international petroleum industry practices and applicable standards.
Maximize effectiveness and control cost: Commitment to the success of the Project by optimizing investment and operating cost while maximizing and accelerating revenue.
Business practices: Comply with generally recognized business standards, and exhibit fairness and consistency in contractor selection, bid evaluation, and contract award process.
Achieve scheduled completion: Opportunities to capture and retain schedule advantage.
It is important to note however, that the completion and submittal of expression of interest does not guarantee that a company will be included on any tender list for the supply of goods or services for which it was registered.
Ms. Brasington pointed out that so far, 230 local suppliers have registered via the portal.
Interested persons can register at http://www.exxonmobil.com/guyanacontractors or via a link on the OilNOW homepage; https://oilnow.gy/