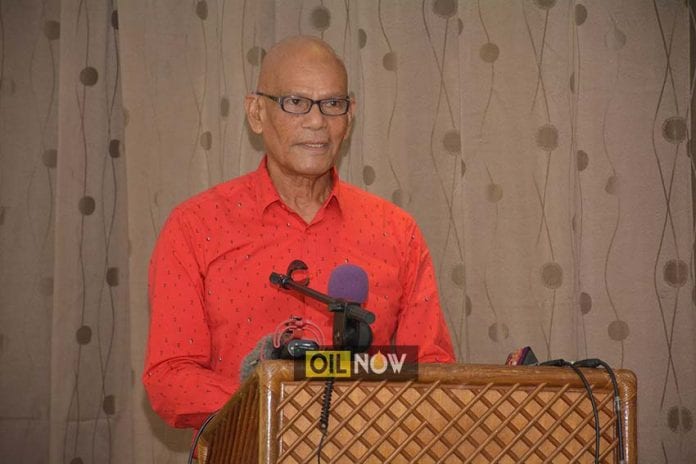 Guyanese firm, Orinduik Development Inc., is seeking to strengthen the country's aviation sector through the establishment of an institute – Guyana Aviation Polytechnic – that will offer a range of programmes in aviation technology, as the South American country prepares to enter the league of oil producing nations.
The Aviation Technology Organization (ATO) training programme is the brainchild of veteran aeronautical engineer Lieutenant Colonel Charles Hutson. Hutson has long been an advocate of aeronautical education and a stalwart of the Guyanese aviation industry. It is his firm belief that programmes such as this will offer maximum benefits for national growth.
"I have a passion for technical information. Technical education is the means through which we will develop our country," Hutson said.
Senior Manager of Logistics and Local Content of the Orinduik Development Inc., Sharon Roopchand emphasised that Guyana's emerging oil and gas sector was the impetus for the creation of the programme.
"One of the foundations and pillars of local content development, is training and development… The development and launch of the [Guyana] Aviation Polytechnic is a milestone that marks Guyana's preparedness to meet the aviation platform of demands to support the local oil and gas sector. As Guyana embarks on this vast uncertain road of being an active partner in the extraction of its oil resources, the one guarantee that we have of realizing active partnership is in the development of our education system. Particularly, specific attention needs to be paid to one of the key support industries, aviation. Since everything is happening offshore, how do we get offshore? We fly offshore," Roopchand said.
Aviation consultant Frankie Francois expressed the belief that it is imperative for Guyanese, especially young persons, to take advantage of the opportunities in the field. Francois also noted that aviation is more than just flying. Modern flight is not possible without dozens of individuals trained in air support and ground operations. According to Francois, the GAP will provide those skilled individuals.
"The Guyana Aviation Polytechnic proposes to offer aviation technology programmes and courses to satisfy the base, middle, and upper level manpower needs for the growing industry," Francois said.
Training and certification programmes will vary from several months to a year. The intention is to give each student detailed and comprehensive education in aviation technology that will make graduates competent additions to the nation's aviation sector.
Orinduik Development Inc. is a private security firm located on the East Coast of Demerara. ODI specialises in aviation security and VIP personal protection.