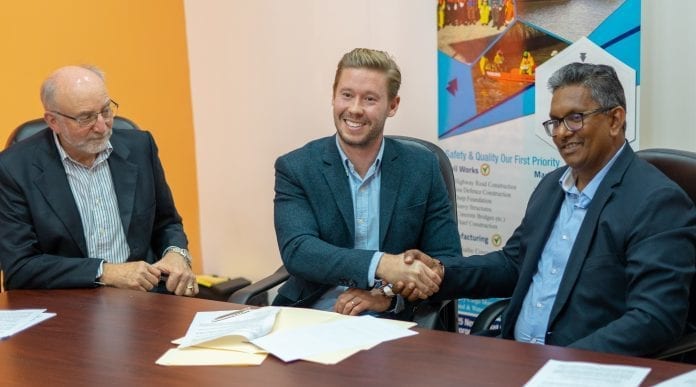 Guyana's GAICO Construction Inc and the Corena Group from Finland announced the signing of a joint venture agreement on Thursday in the South American country's capital city of Georgetown. Having recognized the growth of the oil and gas industry in Guyana, these companies have established a joint venture partnership to develop and provide oil spill response and waste management services in Guyana.
GAICO's local experience, knowledge, and in-country capacity coupled with Corena Group's international expertise will ensure the development of in-country oil spill response and waste management services at a world class standard, a press release stated.
The partnership will enable the following services:
Provision of oil spill response packages bespoke to client's requirements
Oil spill, emergency and HNS response standby services
Oil spill response accredited training and consultancy services
Hazardous and non-hazardous waste management services
GAICO Construction Inc is a 100% Guyanese-owned company with over 25 years of experience in Guyana and is currently the only company in the country offering Oil Spill Response services.
Corena Group is an independent venture that draws on more than 35 years regional and international experience utilizing its extensive network to provide global services for and on behalf of its clients. Corena is a leading emergency response, oil spill, HNS and hazardous waste service provider established in over 18 countries with ongoing projects and contracts in many more.