Around 70 percent of ExxonMobil's direct workforce in Guyana is derived from local content, while the entire exploration and production operation consist of 40 to 50 percent Guyanese.
This is equivalent to approximately 40 Guyanese being directly employed by the company and 700 more overall, working on the project.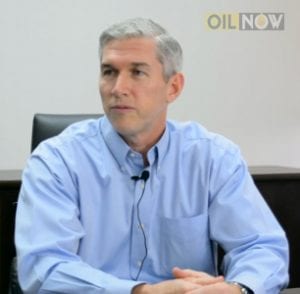 As the building of local capacity progresses, Country Manager, Rod Henson, told OilNOW in a recent interview the company expects the percentage of Guyanese working on the project to gradually increase over the coming years.
"We're aware that there is a lot of capacity building that's happening here in Guyana and it will have to occur over the long-term. The life of this project is multiple decades, so that number will fluctuate but in general, head up," he stated.
Henson said the company's goal everywhere it operates, including Guyana, is to increase that number to the greatest extent possible so that it can potentially reach to 90% or more.
Already, dozens of Guyanese have benefited from specialized training and are working on supply vessels and drill ships offshore. With the ramping up of activities and preparation for first oil, this number is expected to increase.