Annand Jagesar, Managing Director of Suriname's state oil company, Staatsolie Maatschappij Suriname, is encouraging Guyana to pursue basin opportunity upgrades by way of independent surveys that would provide authorities with a better understanding of the prospective resources of offshore concessions.
In an interview with OilNOW, Jagesar indicated that Guyana has been learning fast and doing well in its budding oil and gas industry. But even as the country has been making strides in the management of its petroleum sector, he indicated that it is important for Guyana to conduct these basin upgrades.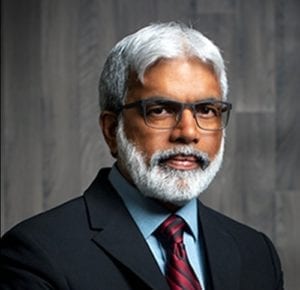 "There are very cost-effective ways to do so," he pointed out. One example is by asking oil companies within the basin to collaborate during surveys of their respective blocks and have that information shared with the natural resources ministry or petroleum department.
In May of last year, Guyana's Department of Energy (DE) had announced it was moving to complete the selection of a firm to complete 2D, 3D seismic surveys that will aid Guyana's efforts to develop data packages.
OilNOW reported at the time that the DE also intended to pursue 3D seismic on Block C which is in ultra-deepwater. This was to determine whether it should be kept in the original shape or state, or should be divided, and what the exploration potential was.
Meanwhile, Guyana and Suriname have committed to lending support to each other to build capacity within the oil and gas sector.
In August 2020, Guyana's Minister of Foreign Affairs, Hugh Todd, had disclosed that collaboration between the two nations was one of the areas discussed during the bilateral talks held between President of Guyana, Dr. Mohamed Irfaan Ali, and President of Suriname, Chandrikapersad Santokhi.
Further, the two sister countries have also made commitments to collaborate on local content development.
Oil was first discovered in Suriname in 1928 in the District of Nickerie on the coastal plain close to the border with Guyana, but systematic exploration both onshore and offshore only started in the early sixties when a number of international oil companies became interested.
In Guyana, a total of 20 discoveries dating back to May 2015 have been made at the Stabroek Block. The total recoverable resource of the block to date amounts to more than nine billion oil-equivalent barrels.