Regardless of the market price for oil, revenues from production will always be significant. According to an analyst in the industry, the going price per barrel therefore has little direct impact on the extent of corruption.
But a weak regulatory framework does.
Senior Analyst for the Andean Region, Raul Gallegos, of Global Risk Analysis, believes robust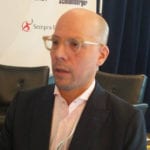 systems and a sound regulatory framework ultimately determine how successful a country is in ensuring corruption related to oil production revenue is minimized. "Once you have oil; oil prices high or low, it's a bunch of cash sitting there and the incentive to misuse it is huge, regardless of the oil price."
It is important, he said, to closely study what has been going on in oil producing countries so that the root cause of strife and mismanagement can be understood. "Look at who was destroyed by it and who wasn't."
For instance, Venezuela; Guyana's oil-producing neighbor to the west, has seen a steady deterioration in its economy over the years. Adopting unsustainable economic policies has resulted in the country being unable to afford basic services, now that revenues from oil exports are dwindling.
"I think it goes beyond high prices and low prices. Obviously when prices are high you get more money, but it's still money sitting there just for you to pull out," Mr. Gallegos told OilNOW on the sidelines of the 26th annual La Jolla Energy Conference recently held in San Diego, California.
Several experts in the field have been looking closely at how Guyana is preparing itself for oil production, which will begin in 2020. Transparency, as far as having relevant information about the regulatory framework that is being put in place, remains a concern among many companies and investors, the analyst said. "They are very concerned about what kind of framework they are going to be facing, as far as the legal framework for the energy industry."
Finding a balance between doing things the right way and getting information out into the public domain in a timely manner has proven to be a challenge for the Guyana government.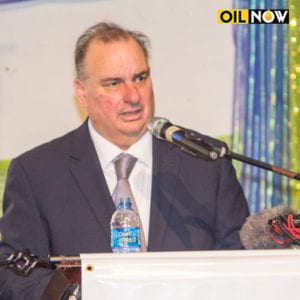 UK Professor, Jorge Manuel Guira, speaking at a public forum in Georgetown, Guyana on Thursday, said there is an element of caution on the part of authorities in Guyana, in their approach to putting the right systems in place for oil production. While this may be challenging, and even frustrating to many, the Professor said it is much better for the country to "take its time" in making decisions now, rather than having to be in a situation where serious mistakes must be corrected later.
Nevertheless, the Guyana government will have to quickly find and adopt a formula that allows for efficient decision-making in tandem with full public disclosure. This is not only important for companies and investors, but more so, a watchful, and at times suspicious population.